Love this product. Helps tremendously with hot flashes and mood swings. Love, love, love!
I've only been taking Macafem about a week and a half and my rage and anger feels not as bad. I am going to keep taking this for more results. I haven't smiled in a couple of years and I have noticed I am smiling again. I hope this is not all in my head. I need this to be real.
My menopause symptoms started in early 2017 right before my 54th birthday. I was experiencing multiple symptoms: night sweats, dizziness, mood swings and more. My doctor offered HRT and went on to explain the potential risks. I decided not to start the therapy, but instead researched on line for a natural treatment. That's when I discovered Macafem and decided to give the product a try. That was 6 months ago. The menopause symptoms significantly decreased. Hopefully, this product continues to work…I am really enjoying life a whole lot more.
Having tried many other options, Macafem has helped not only my slightly thining hairline but as an added bonus my mood is level and my sweats are all disappeared! X
My name is Kimberly, I came across Macafem on the internet and it has been a HUGE Lifesaver to my premenopausal symptoms! :-) I took 3 pills a day : breakfast, lunch, & dinner & right away it helped my emotions come under control. I was having BAD HOT FLASHES ALL DAY LONG & at Night! After 4 months of taking the macafem I now Rarely have a hot flash! NO MORE PROFUSE SWEATING!!! THANK GOD! For an all Natural Solution to help women going through Menopause! :-) THANKS Macafem!!!
I have been dealing with menopausal symptoms for the past 3 years. Over the past year, I have experienced severe night sweats then eventually hot flashes during the day. I could not slept through the night without the help of sleep aids. I tried several different supplements but nothing seemed to help. I stumbled on the Macafem website while doing some research on menopausal symptoms. I ordered one bottle just to see if it would help. I noticed a difference within the first day…the daytime hot flashes diminished dramatically. Knowing it could take a while to have a full effect, I ordered a 3 month supply and doubled my dosage, taking 2 morning/noon/evening. After about a week, no more night sweats and I'm sleeping through the night. I even had a slight period for the first time in a year. I'm still dealing with fatigue but I have noticed a big difference in my mood and am interested in sex again.
While this may not work for everyone, it has definitely worked for me. Thank you for a great product!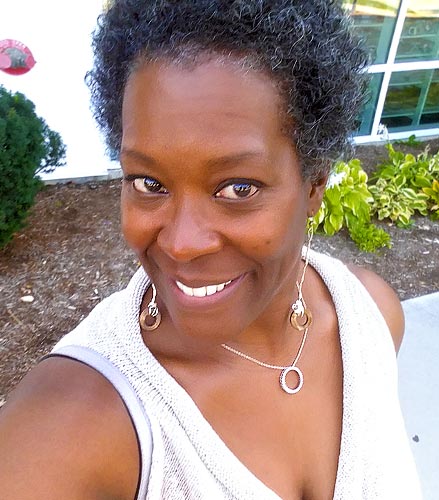 OMG I'm from Chicago Ladies and I have told every women that I know that is having problems with menopause about Macafem. I was so tired couldn't sleep, sore joints, mood swings, dryness you know where and them hot flashes that came like labor pains every 15 minutes on the minute. I was looking online and I came across Macafem website and I read everyone of the review. No one had nothing negative to say so I thought I would buy a bottle to try. I couldn't wait for the bottle to come and when it did I took my first 3 pills that day. Before the 7th day I noticed I was sleeping through the night my mood swings were changing I could handle things that were going at work. I still have hot flashes but I can count them on one hand and when I get them they don't feel as HOT as before and it's for a split second then they're gone. I was reading some of the other reviews and after taking 90 days worth they didn't have any. So I'm keeping the faith and taking these wonderful Macafem pills. Meanwhile I'll keep tell all the women I want us all to feel good during these trying times of menopause!!!! Thank you Thank you Thank you!!!!
Anonymous and Grateful

- USA
This product has COMPLETELY changed my life. My family has a history of going through menopause early and after my 5th child around age 33 I started showing signs of perimenopause; hot flashes, night sweats, dryness, hair loss 😨! I felt emotional, distant from my husband, and depressed.
I came across Macafem after my Dr said she wanted me to start hormone therapy. I figured I'd give it a try and if it didn't help, I would take her prescription. To be honest, I had zero expectation that this would actually help. The full serving of this was too much for me personally.. it made my stomach feel kind of sick, so I backed off and found that one pill per day is plenty for my needs. After getting the dosage right, and within a few weeks of taking it, my hair stopped falling out, no more night sweats, no more hot flashes, no more dryness, no more emotional roller coasters. I am so happy to feel and look like myself again! ☺️
I love Macafem. Since I have been using it, my hot flashes have drastically reduced, I have more energy, and my mood swings have subsided. Great natural product…thank you Macafem!
Generally I am not fond of taking medication or vitamins of any kind, but after I had a hysterectomy I found myself being more and more bad temepered and generally not a nice person. After much research I came across Macafem and I have taken two tablets regularly for over a year now which helped. (I initially started with just the one bottle to see how it would affect me) I no longer have swings or bite people's heads off for little to no reason…
Also I recently ran out and thought I'd see how I get on without taking them…. I can say my mood has not been great as a result of the lapse in taking Macafem…so I have diligently re-ordered them for the sake of my own sanity and others around me. Also Macafem does seem to have helped my skin too, I do not seem to get the adult acne when I take Macafem.
Learning About Macafem
Share Your Macafem Story With Us!
Your Macafem story can give inspiration and hope to others and serve as a reminder that we are in this together!