I won't go without Macafem!! I had a hysterectomy 6 years ago. Had lots of hormonal issues afterwards and did not want to go on man-made hormones. My sister told me about Macafem. I tried it and love it!! My husband calls them my happy pills!! I am me again, not the, "who are you and what did you do with my wife", grouch I turned into after the surgery. Thank you Macafem for turning my life around!!
Macafem has definitely relieved most — if not all — of the menopause symptoms I started experiencing about 3-4 months after my radical hysterectomy for uterine sarcoma. It helped alleviate hot flashes, made it much easier to sleep and (according to my husband) I haven't had mood swings or anything related to hormones. I even suggested it to a friend who used it for a while then stopped and immediately notice the difference. She's back to using it. I'm currently weaning off of it, so hopefully all is well. Thank you for this product and making things so much better.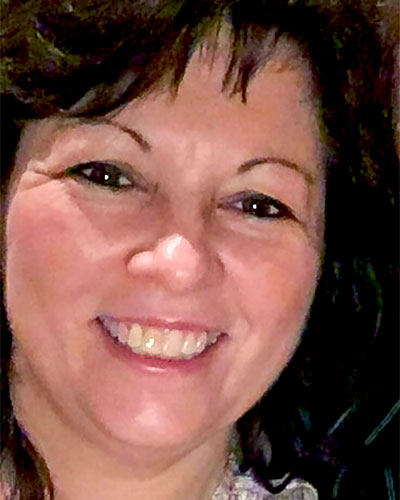 Oh my gosh! (Yes, I'm from Wisconsin!) In 2011, I came across this wonderful product while searching for relief for joint pain. Being 47 years old at the time, I began to also have heavy irregular monthly cycles…perimenopause. I gave this product a try. I also took it to my ob/gyn for approval. He approved and kept the pamphlet!
I am now 53, and I have gone through menopause. This product has truly been a welcome relief for me! With all the hormone changes that go on during this time of my life, I find this product has helped me "be me."
Macafem helps me keep my moods and my libido balanced, while also bringing relief to my joints. While in perimenopause, my cycles became more tolerable while I took Macafem with prescribed progesterone.
During perimenopause, I took 3 – 5 tablets/day, three in the morning, two midday. After menopause, I take 2 -4 tablets/day, two in the morning, sometimes two at midday if I feel I need a boost. I highly recommend Macafem. You'll be glad you gave it a try.
I have been using macafem for little less then a month. And I have noticed the moods are better the menopause weight is slowly creeping off. Just ordered my second bottle.
All I can say is WOW!!! I was very skeptical that something could truly stop my incredible level of hot flashes and mood swings as I had tried a couple of other products that "promised" relief, but I was desperate. Going to the Dr for hormone therapy would be a last resort. So, I read the information for Macafem, and decided that I had to try it. The first week, I noticed no change. By the 2nd week, I noticed my symptoms seemed to be lessening. At the end of week 3, I realized I had gone a couple of days without one hot flash! It has now been 6 weeks, and I feel great – no more crazy mood swings, and truly NO hot flashes! I truly am back to my normal self and feeling great! Thank you for an incredible product that has truly been a blessing in my life!
I tried many brands to relieve my menopause symptoms. After taking Macafem for a month at 5 per day, my symptoms began to fade. I have now adjusted to 3 per day and that seems to be the right amount for me. At this time I am now on my 3rd order and couldn't be happier. My hot flashes have been greatly reduced, my ups and down swings are gone and my libido is better than ever before. The secret is to give it time and find out how much your body needs…
Love this product. Helps tremendously with hot flashes and mood swings. Love, love, love!
I've only been taking Macafem about a week and a half and my rage and anger feels not as bad. I am going to keep taking this for more results. I haven't smiled in a couple of years and I have noticed I am smiling again. I hope this is not all in my head. I need this to be real.
My menopause symptoms started in early 2017 right before my 54th birthday. I was experiencing multiple symptoms: night sweats, dizziness, mood swings and more. My doctor offered HRT and went on to explain the potential risks. I decided not to start the therapy, but instead researched on line for a natural treatment. That's when I discovered Macafem and decided to give the product a try. That was 6 months ago. The menopause symptoms significantly decreased. Hopefully, this product continues to work…I am really enjoying life a whole lot more.
Having tried many other options, Macafem has helped not only my slightly thining hairline but as an added bonus my mood is level and my sweats are all disappeared! X
Learning About Macafem
Share Your Macafem Story With Us!
Your Macafem story can give inspiration and hope to others and serve as a reminder that we are in this together!