Why Are You Experiencing Brain Fog?
During the menopause transition, hormone levels fluctuate as the body prepares to stop menstruation. Once menopause has happened, hormone production is consistent, but measurably lower. Although most people don't associate estrogen with the central nervous system, this hormone plays an important role in cognition. The prefrontal cortex, or the short-term memory center of the brain, has many estrogen receptors; in addition, estrogen has a hand in regulating neurotransmitters.
Most women in this age bracket also tend to have high stress levels from work and home responsibilities, which contributes to brain fog. Other symptoms of menopause – like anxiety and hot flashes – can have an indirect effect on memory and concentration. Like brain fog, these symptoms are also linked to hormonal imbalance.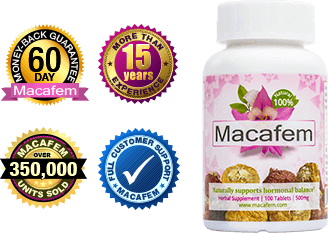 How Macafem Can Help You Defog Your Brain
Macafem is a natural supplement rich in beneficial alkaloids and other nutrients. These healthy compounds nourish the endocrine system's hormone-producing glands, which primes them to secrete the various hormones – like estrogen, progesterone, and testosterone – at adequate and balanced levels. Proper estrogen levels help to regulate cognition and neurotransmitters, as well as relieve other menopause symptoms.
To help dissipate brain fog, it's also recommended to partake in activities that exercise the mind and reduce stress. Activities like reading, doing quick arithmetic, solving Sudoku puzzles, or playing a musical instrument can all help train the brain and increase concentration in the long run once Macafem has cleared the initial roadblock.
Make a Healthy Decision – Try Macafem!
Our Product
Macafem is a 100%-natural supplement made from the best-quality ingredients and with the highest industry standards. We meticulously oversee every step of production, starting from mindful cultivation to attentive customer support before and after the sale of the final product.
Your Trust
The experience our customers have had with Macafem can help inform your decision and lead you on the first step to improving your health!
Many women have overcome menopausal brain fog with the help of Macafem. Discover more about their experiences through these reviews: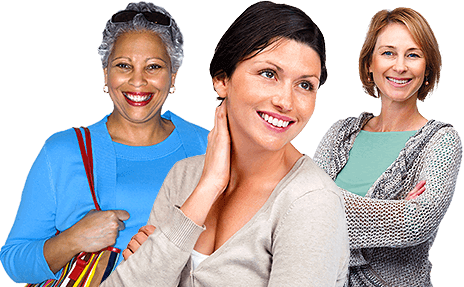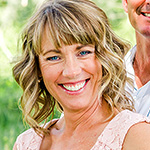 Oh my goodness, Macafem did exactly what I needed! I HIGHLY recommend this for finding relief from menopause symptoms. Menopause had hit me hard (I'm 51). The night sweats were happening several times throughout the night so I could not get quality sleep. Hot flashes several times a day where the sweat would drip off me, and my mental clarity/emotional

well being was deteriorating fast. I searched and found Macafem and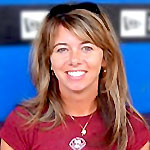 I was dealing with hot flashes, feelings of depression (wanting to cry at the drop of a hat), difficulty remembering, concentrating and creating a cohesive thought while having conversations. Within one to two weeks my worst systems had subsided. I feel normal mentally and emotionally and no more hot flashes. I am SO incredibly grateful to have found Macafem. It is a relief to be feeling "normal" and productive again.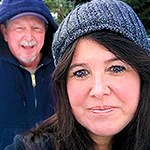 Pleasantly & happily surprised with Macafem. I've bought every supplement available out there with little to no change in my symptoms. I originally opted for one month of Macafem expecting the same non results but Macafem is definitely different and it is providing me actual relief. I take two pills daily, 1 in the morning and 1 in the evening

and although I still have irritating menopause symptoms, the Macafem has
Because I'm on many other medications because of lupus, my doctors didn't want to use hormone medication. I became so desperate for relief I started searching the Internet for help and found Macafem. In about 2 weeks time I started noticing a difference and after a month I am feeling better than I have in several years. My brain is refreshed and I can't believe how much better my life is!! Thank you!!!
Read all reviews - Over 500 sincere reviews by women who relieved their menopause symptoms thanks to Macafem.