A 2014 comprehensive review of 80+ scientific studies published in the last 15 years has shown that Macafem's main ingredient, Lepidium meyenii, possesses hormone-balancing properties. These findings support Macafem's use as a go-to natural supplement to relieve numerous hormone-related ailments such as the symptoms of menopause or PMS, by naturally increasing the body's estrogen and progesterone production. This complete ethnopharmacological study was carried out by a renowned Peruvian scientist, Gustavo F. Gonzales, MD together with a team of top scientists. [1]
Tags: hormonal imbalance, menopause symptoms, PMS
---
An Australian study, which has attempted to measure the effects of Macafem's main ingredient on physical and psychological symptoms of perimenopause has found that it decreases the frequency of hot flashes and night sweats. Women in this 2006 study also reported relief in depression and irritability as well as improvements in their sleep patterns, all of which can be attributed to its effects on balancing hormones. The results of this clinical trial were published in the reputable, peer-reviewed International Journal of Biomedical Sciences. [3]
Tags: hot flashes, night sweats, irritability, depression, insomnia
---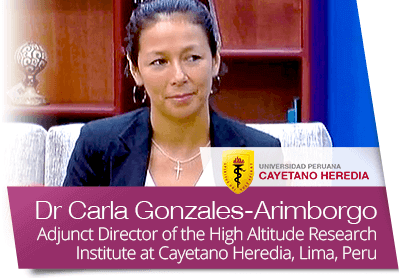 In a recent 2016 clinical trial involving 175 participants and held by one of the most reputable scientific institutions of South America, researchers observed significant improvements in sexual desire and function after a 12-week supplementation of Macafem's L. meyenii, which might be particularly beneficial for menopausal women suffering from loss of libido. The participants have also reported positive changes in their energy, endurance levels, and overall outlook on life, which is a crucial finding for those battling menopausal fatigue and mood swings. This research was conducted by a team of researchers at the Peruvian University Cayetano Heredia and published by the Swiss medical journal, Pharmaceuticals. [4]
Tags: loss of libido, fatigue, loss of energy, mood swings
---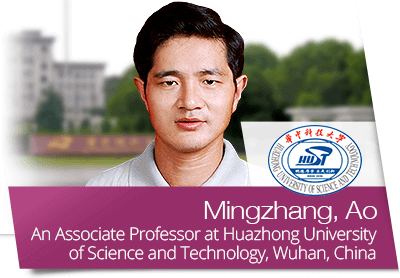 A group of scientists from Huazhong University of Science and Technology in China conducted a 12-week in vivo study in 2014 and found strong scientific evidence in favor of medicinal properties of Macafem's main ingredient. Thanks to its chemical composition, Macafem can be beneficial for menopausal women in regulating female hormonal activity, particularly of estrogen and progesterone, and alleviating notorious symptoms of menopause. The results of this research were featured in the Indian Journal of Pharmacology, an official publication of the Indian Pharmacological Society. [2]
Tags: hormonal imbalance, menopause symptoms, PMS
---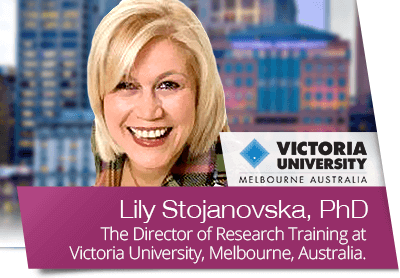 Researchers at the Australian Victoria University have found scientific evidence that Macafem's main component can improve sexual dysfunction among postmenopausal women, whether it be lack of sexual desire or vaginal dryness. Moreover, it appeared to relieve anxiety and depression, which confirms that Macafem can be used to treat a wide array of postmenopausal symptoms. The results of this 2008 study were published in the New York-based Menopause, the official Journal of the North American Menopause Society. [6]
Tags: loss of libido, vaginal dryness, anxiety, depression
---
A double-blind, four-month clinical trial on postmenopausal women has found that Macafem's active component makes it an effective alternative to hormone replacement therapy (HRT). It has shown to ease hormonal fluctuations common to this life stage and alleviate the symptoms they trigger, especially night sweats and hot flashes. This study was conducted in 2006 by a team of researchers led by Henry O. Meissner PhD, who has published extensively on the properties of herbal therapeutics. [5]
Tags: hormonal imbalance, hot flashes, night sweats
---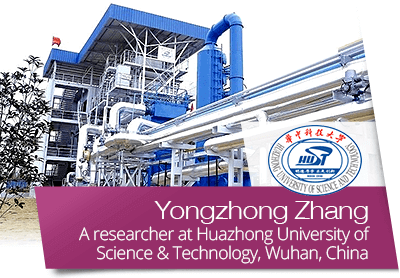 In 2006, the Journal of Ethnopharmacology, which specializes in scientific research on medicinal properties of plants, has published a study, which shows that Macafem's L. meyenii can prevent loss of bone mass. This scientific discovery is particularly useful for women during the menopausal transition as it marks Macafem an effective option for the prevention of osteoporosis. This 28-week, in vivo research was conducted by a team of Chinese scientists led by Yongzhong Zhang. [7]
Tags: bone loss, osteoporosis
---
In the last two decades, over
100 scientific studies
on Macafem's active ingredient have been published around the world. The majority of them independently concluded that it efficiently balances hormones during menopause.
These findings position Macafem as an excellent supplement -in terms of efficacy and safety- for relieving hormone-related ailments during perimenopause, menopause, and postmenopause and supporting daily functions throughout a woman's life.
Thousands of women have gotten relief from their symptoms. Get to know some of them