Macafem Reviews
Thousands of women have gotten relief from their symptoms.

Get to know some of them!
Rated: 4.6 / 5
Based on 529 Reviews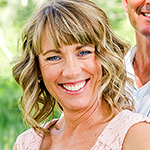 Oh my goodness, Macafem did exactly what I needed! I HIGHLY recommend this for finding relief from menopause symptoms. Menopause had hit me hard (I'm 51). The night sweats were happening several times throughout the night so I could not get quality sleep. Hot flashes several times a day where the sweat would drip off me, and my mental clarity/emotional well being was deteriorating fast. I searched and found Macafem and just prayed that the reviews were even half as true as they said. They were spot on! Within 2 weeks, for me, I was deeply sleeping through the night with no night sweats at all. The hot flashes have totally subsided! I'm mentally strong again and feel emotionally stable. It's hard to believe that Macafem can do all this, but it has for me. I've recommended it to family and friends. It's an amazing product!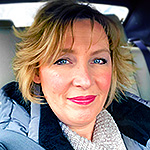 I have been taking Macafem for 21days now. The first thing I have noticed is my energy level has much improved. By week 2 my anxiety is better and I'm sleeping more sound. Week 3 I feel like my memory is improving day by day. I just ordered my second bottle, and can't wait to see how I'm gonna feel. Thank you for this amazing transformation Macafem!
This has been my life saver. I have been suffering for 3 years with severe night sweats and hot flashes. I have not been able to keep dry at all day or night. My Doctor's refused to help me. It started causing burning and severe pain to my hands and feet. I was developing crippling arthritis like symptoms. Since using your product I have become pain free and my clothes stay dry now. I still get hot flashes but they are greatly improved. I am so thankful. Shame on physicians for not advocating this product when a patient is clearly in crisis and suffering.
I was skeptical after having a partial hysterectomy, but I took this product, It seemed I was breezing through, until I ran out, oh boy not good, I was angry without knowing why, I was often feeling down without energy, tension was staying in my neck and shoulders all the time and just an overall feeling of blah, I have now re-ordered and will never let myself run out again, I can't wait for the brain fog and the irritability to go away, I will continue to pray daily, but lol, I believe the lord was saying I am here, but you know what you must do.
I was suffering with many pre-menstrual symptoms as well as hypothyroid symptoms. I was having excruciating pain in my feet and joints on a regular basis. Within a week of taking Macafem, I felt the symptoms decreasing in severity. Within a few weeks, I was having little to no pain in my feet and joints. Amen!
I have been using Macafem for several years now and I always think when I run out that I don't really need to reorder because I'm feeling fine and it's not really doing anything for me, but….. After only a few days without it I know I am wrong! All of my old problems come back! I start having hot flashes several times an hour during the day, wake up with hot sweats during the night, get weepy over tiny things I should not be weeping over and generally just don't feel like myself anymore! As soon as I get my new order, within a few days everything is back the way it should be… no more sweats, no more flashes, no more crying! It really does work for me!
Rosina

- United Arab Emirates
Hello ,
I am a lady of 53 years young and started my menopause around 50. I had a partial hysterectomy as i was literally bleeding to death, (I was put on the coil but my periods just flashed it out.) So i decided to have after the surgery I felt amazing and was living again without my horrendous periods. I changed my diet and started to eat healthier without dairy and carbs and felt like i was in my teens again. A year after I started with light flushes in the day time but i could handle them. they were on and off so i was very lucky.
The day after my 53 rd birthday is when I started with hot flushes about 20 times a day the nights were not so bad. There was no way that i would start on HRT I didn't want to put my body through that So i did my own research and found Macafem.
I had read all the previous reviews and though its too good to be true. So I ordered my first bottles in July 2019 . at first it seemed great for the first week, i had started with 3 tablets a day. then found that the flushes came back so i took 6 this went on for about one month.
I contacted Macafem and they explained to me that maybe it was too much for the body and to try and reduce , which i did and nothing changed. so i was on 6 tablets for 1 and half month.
I went on holiday and found that i had sometimes missed a dose so basically i was on three tablets . which is what I am taking now and i feel amazing and so very very happy.
Please ladies dont give up on Macafem give it time, may be longer then two months our bodies responds differently.
Thank you Macafem for your amazing product.
Feeling Blessed .
Have been taking Macafem as I didn't want to take hormones when I started 'having my own private summers' ~ very helpful ~ give it a go ~ believe you will be nicely surprised at how effective they are ~ swear by them now ~ Victoria
I never write reviews but am making an exception. I've been using Macafem for 3 1/2 years and it really does help with my hot flashes. I had to go off it for 3 weeks due to a knee replacement and very much noticed the difference. Thank you Macafem!
I found this product on the tail end of menopause. Still had some symptoms of bloating and pain on my lower left side due to constipation during mid cycle. I bought 2 bottles to try and on my reorder of 3 bottles. I believe this has helped so please give it a try. I wished i would have found this 3 years earlier.