Macafem Reviews
Thousands of women have gotten relief from their symptoms.

Get to know some of them!
Rated: 4.6 / 5
Based on 425 Reviews

OMG I'm from Chicago Ladies and I have told every women that I know that is having problems with menopause about Macafem. I was so tired couldn't sleep, sore joints, mood swings, dryness you know where and them hot flashes that came like labor pains every 15 minutes on the minute. I was looking online and I came across Macafem website and I read everyone of the review. No one had nothing negative to say so I thought I would buy a bottle to try. I couldn't wait for the bottle to come and when it did I took my first 3 pills that day. Before the 7th day I noticed I was sleeping through the night my mood swings were changing I could handle things that were going at work. I still have hot flashes but I can count them on one hand and when I get them they don't feel as HOT as before and it's for a split second then they're gone. I was reading some of the other reviews and after taking 90 days worth they didn't have any. So I'm keeping the faith and taking these wonderful Macafem pills. Meanwhile I'll keep tell all the women I want us all to feel good during these trying times of menopause!!!! Thank you Thank you Thank you!!!!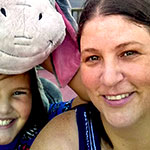 All I can say is this product really works. I am 46 and have been going through early menopause for 3 years now, due to a partial hysterectomy. It started that 2nd year. I noticed my hair thinning, just out of the clear blue and sweating mostly at night, which of course disrupted my sleep and the worst part for me out of all of this is the depression and not feeling like me and just crazy crazy thoughts that go through my mind. Also some anxiety. I definitely do not want to get on hormones so, I tried this product and some how ( not sure how) but it works. Somehow those horrible feelings and sadness don't feel as bad. Ladies don't be skeptical. Try it, you wont be disappointed. Good Luck!!!! Thanks again Macafem.
I started by seeing results within a few weeks..hot flashes are down tremendously and my 'mood' has improved according to my husband Hahahaaa.. Since its new..Im going to buy another month supply until I'm sure everything is going well with my body and the improvements are still getting better..then I can start getting the 'multiple' bottles to save some money. Thanks Macafem!!!!
I am really thankful.
Macafem is being helping me to stay at work. All those side effects from the menopause had vanished and I am feeling more in control of my health
Thank you for your great product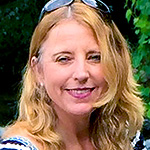 This is my second review of Macafem, and I'm still in awe of how great this stuff actually works!!!!
I'm writing another review, because I've tried to stop taking Macafem, thinking I may be over my hot flashes, night sweats, moodiness, fatigue and headaches. I've been taking Macafem for over a year. It is the ONLY thing I found to erase all of the symptoms I had. I decided a couple of weeks ago not to order anymore, and I ran out a few days ago. Needless to say, my symptoms are back with a vengeance and I am desperately waiting on my Macafem that I quickly reordered to come in the mail!!!! This is one product I do not want to run out of again! I would recommend this stuff to anyone with menopausal symptoms!
Macafem works wonders! I was having so much difficulty sleeping due to night sweats, and I also had terrible hot flashes during the day. After taking Macafem for a couple weeks, my symptoms went away completely. Amazing! I'm so happy there is a natural remedy to alleviate my symptoms so I don't have to take prescription hormone therapy.
This is a great product to use during perimenopause and does alleviate some symptoms. I have only been using this product for 30 days. So far so good!!!! I will keep on taking it to see what it will do in the next 30 days. I do feel better though and the only sign of a hot flash is my face will feel flushed sometimes. It is definitely worth trying.
I'm 46 years old and am in the pre-menopause faze. Had started to experience horrible bouts of anxiety, and a few hot flashes, but the anxiety was the worst. Read the reviews about Macafem and decided to try it. They recommend 3 pills a day, but I tried the lowest dosage, which is 1 pill a day. Haven't had any anxiety since! This is a godsend and I am so thankful that I found it!!
I'm postmenopausal, and never had any problems with "the usual suspects" of hot flashes, etc. BUT the one problem I did have was vaginal dryness. My doctor prescribed Estrace cream to take care of it, and it did work, but was very expensive and a bit messy and a hassle to deal with. Plus, I hated the idea of using ANY prescription anything (I'm 70 years old, and use NO prescription meds). I heard about MacaFem and decided to try it. At first I took 6 a day, and hooray–after awhile the vaginal dryness subsided to the point where just a bit of lubricant was all that was needed. Now I take 3 a day and am fine. It's been great!