Macafem Reviews
Thousands of women have gotten relief from their symptoms.

Get to know some of them!
Rated: 4.6 / 5
Based on 446 Reviews

OMG I'm from Chicago Ladies and I have told every women that I know that is having problems with menopause about Macafem. I was so tired couldn't sleep, sore joints, mood swings, dryness you know where and them hot flashes that came like labor pains every 15 minutes on the minute. I was looking online and I came across Macafem website and I read everyone of the review. No one had nothing negative to say so I thought I would buy a bottle to try. I couldn't wait for the bottle to come and when it did I took my first 3 pills that day. Before the 7th day I noticed I was sleeping through the night my mood swings were changing I could handle things that were going at work. I still have hot flashes but I can count them on one hand and when I get them they don't feel as HOT as before and it's for a split second then they're gone. I was reading some of the other reviews and after taking 90 days worth they didn't have any. So I'm keeping the faith and taking these wonderful Macafem pills. Meanwhile I'll keep tell all the women I want us all to feel good during these trying times of menopause!!!! Thank you Thank you Thank you!!!!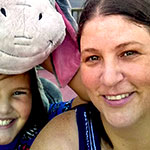 All I can say is this product really works. I am 46 and have been going through early menopause for 3 years now, due to a partial hysterectomy. It started that 2nd year. I noticed my hair thinning, just out of the clear blue and sweating mostly at night, which of course disrupted my sleep and the worst part for me out of all of this is the depression and not feeling like me and just crazy crazy thoughts that go through my mind. Also some anxiety. I definitely do not want to get on hormones so, I tried this product and some how ( not sure how) but it works. Somehow those horrible feelings and sadness don't feel as bad. Ladies don't be skeptical. Try it, you wont be disappointed. Good Luck!!!! Thanks again Macafem.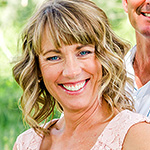 Oh my goodness, Macafem did exactly what I needed! I HIGHLY recommend this for finding relief from menopause symptoms. Menopause had hit me hard (I'm 51). The night sweats were happening several times throughout the night so I could not get quality sleep. Hot flashes several times a day where the sweat would drip off me, and my mental clarity/emotional well being was deteriorating fast. I searched and found Macafem and just prayed that the reviews were even half as true as they said. They were spot on! Within 2 weeks, for me, I was deeply sleeping through the night with no night sweats at all. The hot flashes have totally subsided! I'm mentally strong again and feel emotionally stable. It's hard to believe that Macafem can do all this, but it has for me. I've recommended it to family and friends. It's an amazing product!
This product has been a life saver! I was experiencing terrible joint pain and fatigue and the difference since I started taking Macafem has been dramatic. It provided almost immediate relief!
I really like this product. I am very sensitive to supplements (prone to migraines) and I have had no problems at all with Macafem. I take this regularly with my vitamins every day and my hot flashes are gone, gone, gone. I recently moved to another state and ran out of Macafem and after about a week the hot flashes returned. So, here I am quickly ordering replacement supplements because it's hot enough already in California!!
P.S. Somehow eating avocados causes hot flashes for me, despite Macafem, so if you continue to have hot flashes, do a trial and stop eating avocados. Sad, I know.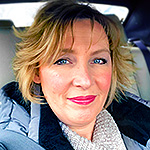 I have been taking Macafem for 21days now. The first thing I have noticed is my energy level has much improved. By week 2 my anxiety is better and I'm sleeping more sound. Week 3 I feel like my memory is improving day by day. I just ordered my second bottle, and can't wait to see how I'm gonna feel. Thank you for this amazing transformation Macafem!
I have been using Macafem for a couple of since the summer of 2017. It took about 3 weeks of taking it for me to notice a change. My menopause symptoms are very minimal. I recommend this to all my friends and family!
Macafem absolutely works! I was experiencing mood swings, erratic period, weight gain, fatigue and hair loss. All of my symptoms have subsided. I feel myself again. I'm so thankful that I stumbled across this online while researching menopause symptoms and recommend this product to all ladies. It really does work.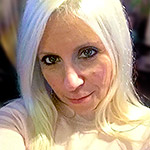 This product is a life saver! Since I have started using Macafem I do not get hot flashes or any other menopause symptom. I have a very physical job and this whole menopause thing was torture. Since I started Macafem has helped immensely. I tell every women I know about this product and direct them to this site. The fact that it is a natural product sells it even more. Thanks to the creators of this product!!!
Keep up the great work on helping women get through one of the toughest times of there lives
⭐️⭐️⭐️⭐️⭐️
Denise from Roch.N.Y.
I have tried many products, none can compare to Macafem. I don't write reviews unless the products truly work for me. This product has dramatically decreased my hot flashes and has made me feel at peace with myself while having to go through this stage in my life. Thank you Macafem! You truly are the best!