Macafem Reviews
Thousands of women have gotten relief from their symptoms.

Get to know some of them!
Rated: 4.6 / 5
Based on 549 Reviews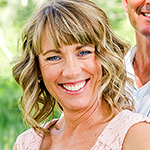 Oh my goodness, Macafem did exactly what I needed! I HIGHLY recommend this for finding relief from menopause symptoms. Menopause had hit me hard (I'm 51). The night sweats were happening several times throughout the night so I could not get quality sleep. Hot flashes several times a day where the sweat would drip off me, and my mental clarity/emotional well being was deteriorating fast. I searched and found Macafem and just prayed that the reviews were even half as true as they said. They were spot on! Within 2 weeks, for me, I was deeply sleeping through the night with no night sweats at all. The hot flashes have totally subsided! I'm mentally strong again and feel emotionally stable. It's hard to believe that Macafem can do all this, but it has for me. I've recommended it to family and friends. It's an amazing product!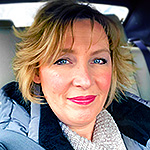 I have been taking Macafem for 21days now. The first thing I have noticed is my energy level has much improved. By week 2 my anxiety is better and I'm sleeping more sound. Week 3 I feel like my memory is improving day by day. I just ordered my second bottle, and can't wait to see how I'm gonna feel. Thank you for this amazing transformation Macafem!
I have been using this product for almost a year. I have tried various doses and I did have to try to find which dose was best for me, it has changed over time as I move further in to menopause. I have tried as many as six and as little as one. I found the best dose for me currently is two tablets, taken in the morning only, Gives energy, but if taken later than early to mid afternoon, they will keep me up at night. I have found improvement in mood swings, sleeping, hot flashes, irritability, hair loss, have noticed better concentration, and I've noticed more energy. I have not noticed so much with weight loss, unfortunately, I'm struggling with 10 pounds, but I did read the part about diet and exercise on your website just now, and I'm going to adhere more closely to those recommendations. I must say, since going into premenopause/postmenopause, I have eaten more junky food than I ever have in my life, and I feel like I definitely have food cravings, something I have never struggled with since being a teen. The food cravings are always late at night before bed and after I have gone to sleep, they actually wake me up. The food cravings are never early in the day. Interestingly, I stopped getting bladder infections a few months after I began taking this product. I had been taking a probiotic/cranberry supplement that was very very good at preventing them, and I took them only as needed which was every few weeks. I have not needed to take that particular supplement since taking these. It was an ancillary benefit that I wasn't expecting but I did wanted to share this, because that's huge for me. My gynecologist has told me that it's very common for postmenopausal women to have chronic/frequent bladder infections. I wonder if there is a relation with estrogen levels… I would recommend starting slow with this supplement, I started with one tablet and waited a month before I increased, honestly it took me several months to feel like I had a handle on what dose was best for me. Thank you very much for a product that seems very high quality and has really helped me. I feel very fortunate to have found your product.
I started using macafem over 8 years ago and it work wonderfully for all of my menopause symptoms. I lost a little over 70 lb and it changed my life. I tried taking other brands and I convinced myself that they worked because they were more easily accessible and cost much less (you get what you pay for) but the truth is that they did not work like macafem does. And in short amount of time my symptoms came back, my weight piled back on and everyone in my home is as miserable as I am again. I wish I had stayed with Macafem. I won't make that mistake again.
This has been my life saver. I have been suffering for 3 years with severe night sweats and hot flashes. I have not been able to keep dry at all day or night. My Doctor's refused to help me. It started causing burning and severe pain to my hands and feet. I was developing crippling arthritis like symptoms. Since using your product I have become pain free and my clothes stay dry now. I still get hot flashes but they are greatly improved. I am so thankful. Shame on physicians for not advocating this product when a patient is clearly in crisis and suffering.
I love it! It has given me an opportunity to feel "normal" and my intimacy has been restored 😉
I took this a while back and shouldn't of stopped. It helped me a lot with what I was going through and hoping once I start it again I will start to feel better.
It's only been my first few weeks, but I do feel more energy and less pain than before.
I look forward to experiencing more results, then will gladly come back and review again!
I was skeptical after having a partial hysterectomy, but I took this product, It seemed I was breezing through, until I ran out, oh boy not good, I was angry without knowing why, I was often feeling down without energy, tension was staying in my neck and shoulders all the time and just an overall feeling of blah, I have now re-ordered and will never let myself run out again, I can't wait for the brain fog and the irritability to go away, I will continue to pray daily, but lol, I believe the lord was saying I am here, but you know what you must do.