Macafem Reviews
Thousands of women have gotten relief from their symptoms.

Get to know some of them!
Rated: 4.6 / 5
Based on 481 Reviews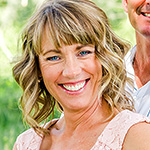 Oh my goodness, Macafem did exactly what I needed! I HIGHLY recommend this for finding relief from menopause symptoms. Menopause had hit me hard (I'm 51). The night sweats were happening several times throughout the night so I could not get quality sleep. Hot flashes several times a day where the sweat would drip off me, and my mental clarity/emotional well being was deteriorating fast. I searched and found Macafem and just prayed that the reviews were even half as true as they said. They were spot on! Within 2 weeks, for me, I was deeply sleeping through the night with no night sweats at all. The hot flashes have totally subsided! I'm mentally strong again and feel emotionally stable. It's hard to believe that Macafem can do all this, but it has for me. I've recommended it to family and friends. It's an amazing product!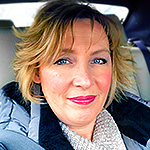 I have been taking Macafem for 21days now. The first thing I have noticed is my energy level has much improved. By week 2 my anxiety is better and I'm sleeping more sound. Week 3 I feel like my memory is improving day by day. I just ordered my second bottle, and can't wait to see how I'm gonna feel. Thank you for this amazing transformation Macafem!
Since starting to take Macafem my periods have become more regular again, cramping is not as much of a problem, and night sweating is much better. I did find that I need to take it in the morning or I had trouble sleeping at night. Once I switched I haven't had any more problems with sleeplessness. I only take one tablet a day at this time.
I've been taking Macafem for six months now. It has really helped diminish my hot flashes, night sweats and inability to sleep soundly. My mood and energy levels are much improved as well. My menstrual cycles are also more regulated as well. Before taking Macafem I was very worried about how I'd survive all of these pre-menopause symptoms. Taking Macafem has made a dramatic difference for me, I don't know what I'd do without it. Thank you!
This piece of gem is WONDERFUL, words can not explain how terrific it is. Once you figure out how many pills to take to decrease or diminish the hot flash, night sweat, or any other symptoms. I normally take 2 pills in the morning and afternoon and I'm good. But warning, DO NOT run out of them because the symptoms will come back. I normally order 2-3 bottles at a time.
Initially, it took time for Macafem to work in my body. After about 3 weeks of taking it 3 x day, then I began to notice a decrease in the night sweats.
People, it has recharged my sex life. My husband constantly affirms my vitality. Honey, I got to have!
My plan is to continue to take Macafem the rest of my life.
Chris, from Texas.
Macafem is the only product that helps reduce my hot-flashes and hormone induced carpal tunnel. It's amazing the difference it makes. It truly has changed my life. I recommend this for all women who have menopausal symptoms. I will buy it as long as they sell it!
I have found these to be the best for hormonal balance. My main issue is for thinning hair. Taking these daily has really helped! I do still get hot flashes but not the major night sweats that come with " the change". Great supplement!
Macafem has made such a big difference in my teen daughters life and in our family. Since taking Macafem. she no longer suffers from PMS, therefore the family no longer has to suffer HER PMS either! She also suffered from depression, and she says that she is much happier now. Her moodiness and grouchiness is gone. The first month of taking Macafem, I could tell a little change. However, by the second month of taking Macafem, I did not even know that her "cycle" had come and gone. THANK YOU Macafem! I no longer live with a Jekyll and Hyde! :)