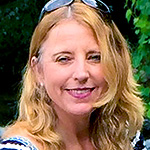 This is my second review of Macafem, and I'm still in awe of how great this stuff actually works!!!!
I'm writing another review, because I've tried to stop taking Macafem, thinking I may be over my hot flashes, night sweats, moodiness, fatigue and headaches. I've been taking Macafem for over a year. It is the ONLY thing I found to erase all of the symptoms I had. I decided a couple of weeks ago not to order anymore, and I ran out a few days ago. Needless to say, my symptoms are back with a vengeance and I am desperately waiting on my Macafem that I quickly reordered to come in the mail!!!! This is one product I do not want to run out of again! I would recommend this stuff to anyone with menopausal symptoms!
Macafem works wonders! I was having so much difficulty sleeping due to night sweats, and I also had terrible hot flashes during the day. After taking Macafem for a couple weeks, my symptoms went away completely. Amazing! I'm so happy there is a natural remedy to alleviate my symptoms so I don't have to take prescription hormone therapy.
This is a great product to use during perimenopause and does alleviate some symptoms. I have only been using this product for 30 days. So far so good!!!! I will keep on taking it to see what it will do in the next 30 days. I do feel better though and the only sign of a hot flash is my face will feel flushed sometimes. It is definitely worth trying.
I'm 46 years old and am in the pre-menopause faze. Had started to experience horrible bouts of anxiety, and a few hot flashes, but the anxiety was the worst. Read the reviews about Macafem and decided to try it. They recommend 3 pills a day, but I tried the lowest dosage, which is 1 pill a day. Haven't had any anxiety since! This is a godsend and I am so thankful that I found it!!
I am ordering my second bottle, I feel a lot better. Hot flashes have diminished, and I feel like I am sleeping better. Would like to try for a little longer to see how
much things have changed, and will review again.
Has not been verified that I am in menopause but I was having daily issues with vertigo and as soon as I began taking Macafem those were lessened, after a couple weeks they disappeared. I have also experienced healthier hair which I was told was due to hormonal healing.
I'm postmenopausal, and never had any problems with "the usual suspects" of hot flashes, etc. BUT the one problem I did have was vaginal dryness. My doctor prescribed Estrace cream to take care of it, and it did work, but was very expensive and a bit messy and a hassle to deal with. Plus, I hated the idea of using ANY prescription anything (I'm 70 years old, and use NO prescription meds). I heard about MacaFem and decided to try it. At first I took 6 a day, and hooray–after awhile the vaginal dryness subsided to the point where just a bit of lubricant was all that was needed. Now I take 3 a day and am fine. It's been great!
I have had a lot of success with Macafem! It has helped me with sleeping more soundly, not waking up in a pool of sweat, feeling more energized, and feeling more stabilized mood-wise. In fact, I made the grave mistake of trying another brand of Maca Root and had gone right back to my old tired and grouchy self. Macafem really works!!
I turned 50 Oct 2017 and I first tried Macafem in April 2018 – Along with Evening Primrose Oil capsules the hot flashes subsided. I was taking 2 tablets in the morning and 2 in the evening. I then thought I'd try a supplement that was just maca root when my Macafem ran low. My discomfort returned, not as severe but still noticeable, even though I increased my dosage. I returned to Macafem and after a few weeks, my symptoms have once again subsided. Just ordered another 3 bottles and will continue taking the Macafem – and have suggested it to other friends. Thank You.