56 yr old , taking for almost 1 1/2 years now and this helped relieve mood swings, night sweats and hot flashes.
Its really helped with my depression and mood swings i have been able to go longer without it but i think i need to keep a bottle or two on hand. With so much going on today i can feel that dark depressing feeling starting to creep up on me again..i just ordered a bottle!🙂 thank you so much for this product🙏❤
Macafem helps to balance one's mood, I feel content and have a positive outlook, thanks to Macafem
After having a bad reaction to products containing black cohosh, I researched to see if I could find another product to help with severe menopause symptoms. I found that black cohosh is not recommended for use more than about 6 months, which was useless when having several years of symptoms. I found some reviews for Macafem and decided to give it a try. While nothing alleviated all symptoms, Macafem has made them much more manageable over the years. I have taken it for nearly 8 years now.
After experiencing troubling side effects from GP prescribed HRT, like severe heart burn and spotting; I decided to give Macafem a try. After about 5 days, almost all of my menopause symptoms were down to a level, where I hardly noticed them. No hot flushes during the night! yipeee. The overwhelming anxiety had subsided and I was able to think clearly again. Macafem feels gentle to use and has no side effects on my body. Thank you!
There is no more dizziness and pain in the legs after taking tablets in 10 days. I ordered 3 bottle now.
Since I started taking Macafem, my hot flashes and night sweats are almost totally gone. I still have low libido wished it worked better for that. I do sleep better with Macafem since I'm not waking up all night but still have some fatigue. I highly recommend this product for Menopause symptoms.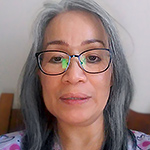 Upon reviewing the reviews of this product, I was very much so inspired as to how Macafem has helped them. I am 57, post menopausal and still experiencing the night sweats, sometimes brain fog, mood swings, headaches – name it and most likely I have it. In addition, Macafem has improved and gave me relief – made a difference in my well being too.
Since I have been taking macafem I can tell a big difference in my energy level. I'm not so fatigued anymore. I'm not as moody. I feel like myself again.
I am so glad I discovered Macafem! I was getting hot flashes constantly throughout the day and night and could not find any relief. It was definitely affecting me mentally. After a few months, I was able to go down to two a day, and voila! Hardly a flash to talk about. I have been taking Macafem for a couple of years now and tell all my menopausal friends about it!