So it's been a week and WOW! I never write reviews ever and usually think they are nonsense but this product is something else. I feel like a million bucks and bye bye awful night sweats. I was seriously feeling miserable and my hair was falling out but even that had stopped. If you are a woman over 40'and you don't get this product you are just missing out. Best thing I ever did was get this. I'm about to order 6 more bottles.
Macafem works! I tried the product because me menopause symptoms were driving me insane. I was getting hot, then cold throughout the night. I could not sleep, and I was irritable all the time. I could not remember anything. My brain felt like it was in a perpetual fog. But the first week I tried Macafem, I was incredibly surprised. I am now sleeping through night. I don't get the hot flashes anymore. I feel like myself again. Thank God for Macafem! I am forever grateful to the people who created this product. You are helping women enjoy life again. Thank you!!!
Macafem has definitely relieved most — if not all — of the menopause symptoms I started experiencing about 3-4 months after my radical hysterectomy for uterine sarcoma. It helped alleviate hot flashes, made it much easier to sleep and (according to my husband) I haven't had mood swings or anything related to hormones. I even suggested it to a friend who used it for a while then stopped and immediately notice the difference. She's back to using it. I'm currently weaning off of it, so hopefully all is well. Thank you for this product and making things so much better.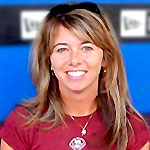 I was dealing with hot flashes, feelings of depression (wanting to cry at the drop of a hat), difficulty remembering, concentrating and creating a cohesive thought while having conversations. Within one to two weeks my worst systems had subsided. I feel normal mentally and emotionally and no more hot flashes. I am SO incredibly grateful to have found Macafem. It is a relief to be feeling "normal" and productive again.
I have referred your product to many woman. My sister, friends as well as myself all had great results. I for instance cannot get off them since it totally stabilizes my level of hormones. My sister had dry skin & lack of sleep.
I will continue to refer your product.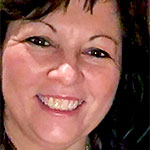 Oh my gosh! (Yes, I'm from Wisconsin!) In 2011, I came across this wonderful product while searching for relief for joint pain. Being 47 years old at the time, I began to also have heavy irregular monthly cycles…perimenopause. I gave this product a try. I also took it to my ob/gyn for approval. He approved and kept the pamphlet!
I am now 53, and I have gone through menopause. This product has truly been a welcome relief for me! With all the hormone changes that go on during this time of my life, I find this product has helped me "be me."
Macafem helps me keep my moods and my libido balanced, while also bringing relief to my joints. While in perimenopause, my cycles became more tolerable while I took Macafem with prescribed progesterone.
During perimenopause, I took 3 – 5 tablets/day, three in the morning, two midday. After menopause, I take 2 -4 tablets/day, two in the morning, sometimes two at midday if I feel I need a boost. I highly recommend Macafem. You'll be glad you gave it a try.
After using Macafem for at least 2 years I have decided to have a break from it to observe my body and what it would do without it . Well, it has been been 5 weeks since I have stopped taking it and I found that do not sleep as well, my appetite is harder to to control, my libido is not the same. I also feel that it might have something to do with my menopausal joint aches – they are back again.
Would someone be able to let me know whether this product is beneficial for our joint pain?
Love this product. Ordering more again.
— ANSWER FROM MACAFEM —
Thank you for your review, Ewa! Macafem's nutrients help balance hormonal levels by nourishing the endocrine system. In this way, it alleviates most disorders related to hormonal imbalance, such as menopause symptoms, including joint pain.
Love this product. I am ordering more now. It works better than any prescribed pills, creams etc that the dr gives me.
I have been using macafem for little less then a month. And I have noticed the moods are better the menopause weight is slowly creeping off. Just ordered my second bottle.