Why May You Feel Depressed during Menopause?
While the causes of depression are variable and multifaceted, the risk of experiencing it goes up during the menopause transition because of shifting hormone levels. In other words, the levels of estrogen and other sex hormones frequently move up and down, both during the menstrual cycle and especially during menopause. Estrogen plays a role in regulating mood via its effect on serotonin, a neurotransmitter that promotes good moods. Therefore, these hormonal changes can lead to depression symptoms.
Additional factors can also cause or contribute to depression; difficulty at work, children leaving home, and marital separation are other events that may coincide with menopause. The experience of other menopause symptoms, such as hot flashes and insomnia, is also a risk factor.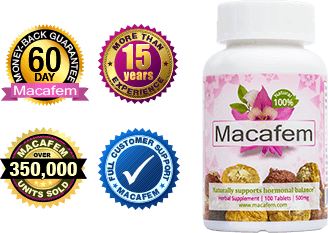 How Macafem Helps with Depression Symptoms
Macafem touts a wide range of nutrients that especially benefit the hormone-producing glands, such as the pituitary. This prompts the glands to produce hormones – like estrogen and progesterone – at adequate levels, restoring the balance to the endocrine system that menopause had previously disrupted. This helps to uplift mood and dispel the related symptoms of depression.
As a complement to Macafem, it is recommended that those experiencing depression participate in cognitive behavioral therapy, also called talk therapy. Having a support network is a great tool in the fight against depression, and a menopause support group could be a good start before seeing a professional. Finally, it is best that those with severe depression speak with a medical practitioner in order to formulate a comprehensive treatment plan.
Make a Health-conscious Decision!
Our Product
Our supplement, Macafem, is derived from the highest-quality ingredients following the best production practices. By overseeing every stage, from controlled cultivation to excellent customer care, we endeavor to provide you with the full package when you purchase Macafem.
Your Trust
The experiences our customers can show you even more about Macafem. They improved their overall well-being with our supplement. To see firsthand how Macafem can complement depression treatment, check out these Macafem testimonials: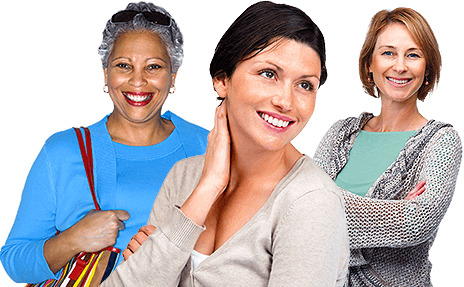 Macafem has made such a big difference in my teen daughters life and in our family. Since taking Macafem. she no longer suffers from PMS, therefore the family no longer has to suffer HER PMS either! She also suffered from depression, and she says that she is much happier now. Her moodiness and grouchiness is gone. The first month of taking Macafem, I could tell a little change. However, by the second month of taking Macafem, I did not even know that
My daughter had huge mood swings and depression, a week or so before her period. I bought Macafem for myself, but after reading the benefits for PMS, I decided to let her try it. The first month I notice an easier person to live with, and by the second month I did not even know she had already had her period. No moodiness or depression. She calls them her happy pills (I told her not to say that too loud, people might think the wrong thing). So glad we
So ladies, I was having mood swings, hot flashes/flushes and was angrier than a mama bear being robbed of her cubs. When I wasn't angry I was depressed. My libido was very low if you know what I mean:). Even with all of this, I was not interested in doing synthetic hormones after doing the research. For me the benefits did not out weigh the risks. During my research, I stumbled upon Macafem.

I read the reviews yet, I
I was dealing with hot flashes, feelings of depression (wanting to cry at the drop of a hat), difficulty remembering, concentrating and creating a cohesive thought while having conversations. Within one to two weeks my worst systems had subsided. I feel normal mentally and emotionally and no more hot flashes. I am SO incredibly grateful to have found Macafem. It is a relief to be feeling "normal" and productive again.
Read all reviews - Over 100 sincere reviews by women who relieved their menopause symptoms thanks to Macafem.
Learn About Macafem