Why Do You Get More Headaches during Menopause?
While headaches can be triggered by a myriad of factors – like stress, loud noises, strong odors, or certain foods – women are more susceptible to them because of hormonal changes. Specifically, low estrogen levels make headaches more likely to occur. That is why more than half of women who experience migraines have them just before their period, the point in the menstrual cycle when sex hormone levels are at their lowest. Likewise, fluctuating and declining hormone levels during the menopause transition can result in headaches.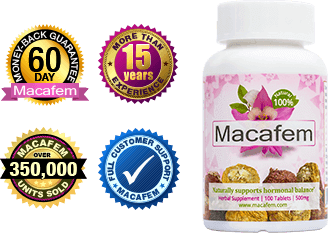 How Macafem Helps With Headaches and Migraines
Macafem is a natural supplement rich in not only vitamins and minerals, but also unique nutrients that benefit the hormone-producing glands and the whole endocrine system. Macafem helps them to produce hormones at balanced levels; this includes estrogen as well as other sex hormones in the female body, progesterone and testosterone. When estrogen levels are within the proper range, hormone headaches decrease or disappear altogether.
While Macafem takes effect, certain adjustments in daily routine are a good preventative measure. Reducing stress is key – this will depend on each woman's needs, but widely-appreciated methods include yoga, reading a novel, and massage. In addition, regular exercise will encourage blood flow and relieve tension, helping to prevent headaches.
Make a Healthful Decision – Take Macafem!
Our Product
Macafem is an herbal supplement made from premium ingredients in accordance with the strictest quality standards in the industry. We endeavor to provide you with a superior product, which is why we oversee every stage of the process, from careful cultivation to attentive customer support.
Your Trust
Many women have reported on how Macafem works to alleviate their hormone headaches. Learn more by reading these customer testimonials: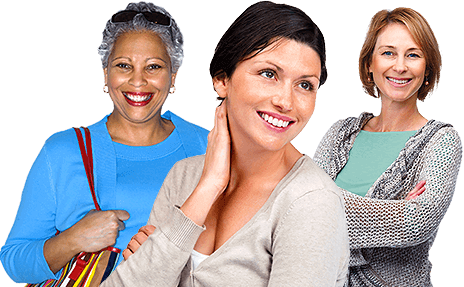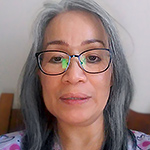 Upon reviewing the reviews of this product, I was very much so inspired as to how Macafem has helped them. I am 57, post menopausal and still experiencing the night sweats, sometimes brain fog, mood swings, headaches - name it and most likely I have it. In addition, Macafem has improved and gave me relief - made a difference in my well being too.
I had been going through hot flushes / Nausea / Headaches / Body aches / Fatigue. You name it I had it. From early 40's onward. Now in my 60's. I had tried lot's of different product's over the years, found this product online after lots of research, and would have to say this has turned my life around. I will continue as long as I need, down to just one a day. Have ordered extra this time around for my daughter, in mid 40's who has raised concerns
I have been taking Macafem for about 5 years now. My doctor had offered me HRT, but I really didn't want to go that route. Macafem has been a lifesaver! I wasn't sleeping due to hot flashes and that somewhat "edgy" feeling, where you just can't settle down, and leg aches. I was getting migraines often, and was extremely moody with no patience....

basically constant PMS-like symptoms, but was heading into menopause. I am
I truly believe that every woman going through menopause should be taking Macafem - it has settled my symptoms like none other, at first I was a bit skeptical but thought what have I got to lose. I ordered my first 3 bottles and started taking as soon as I received them. I took them for 3 months with unbelievable results! I thought I would take a break for a month or so to see how I would feel. The truth is that I didn't realize how amazing Macafem
Read all reviews - Over 500 sincere reviews by women who relieved their menopause symptoms thanks to Macafem.