Why Are You Experiencing Irregular Heartbeat?
During the menopause transition, hormone levels fluctuate up and down, and the effects of this can be felt throughout the body. Sex hormone levels have a strong connection to the sympathetic nervous system. In other words, estrogen and other hormones influence the nervous system, which controls heart rate. Thus, when hormone levels shift, the heart may flutter or have an unusual beat for a short time.
In addition, these changes in hormone levels often bring about other menopause symptoms, like hot flashes, night sweats, and anxiety. A short bout of arrhythmia often accompanies hot flash episodes or anxiety attacks. When irregular heartbeat occurs as a side effect of these symptoms, managing the symptom itself will solve the problem.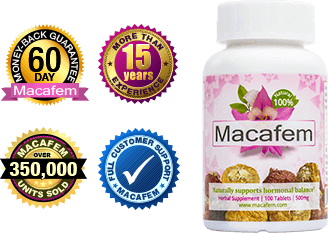 How Macafem Calms Irregular Heartbeat
Macafem is a natural supplement that is comprised of essential vitamins and minerals as well as unique supporting nutrients. These compounds nourish the hormone-producing glands, which helps them to secrete hormones – including estrogen, progesterone, and testosterone – at proper levels. This not only normalizes heartbeat, but also treats the other menopause symptoms that can cause irregular heartbeat, like hot flashes and anxiety.
Maintaining a heart-healthy diet is also recommended alongside taking Macafem to prevent irregular heartbeat and other cardiovascular problems. While arrhythmia during menopause or menstruation is typically benign, it is also a good idea to get a checkup by a physician for guidance and peace of mind.
Make a Natural Decision – Take Macafem!
Our Product
Macafem is an herbal supplement made from premium ingredients in accordance with the highest industry standards. We oversee every step of the production and sale process – from cultivation to customer service – in order to assure our product is top quality.
Your Trust
Many women have found relief from menopause symptoms and no longer have to worry over arrhythmia thanks to Macafem. To see how Macafem works for irregular heartbeat, take a look at these customer testimonials: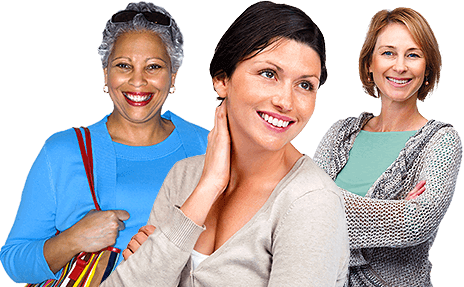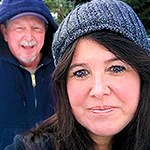 Pleasantly & happily surprised with Macafem. I've bought every supplement available out there with little to no change in my symptoms. I originally opted for one month of Macafem expecting the same non results but Macafem is definitely different and it is providing me actual relief. I take two pills daily, 1 in the morning and 1 in the evening

and although I still have irritating menopause symptoms, the Macafem has
I am 52 years old and for 4 years I have suffered from perimenopause/PMS, it controlled my life; extreme nausea, very painful cramps, hot flashes, night sweats, insomnia, sore gums, canker sores, crashing fatigue, strange "electrical" shocks through my body, racing heart, 14 day periods, back to back periods, headaches, 2 trips to the ER, I was at the end of my rope!

I only had maybe 7 good days a month. I have been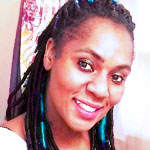 I was so amazed how fast this product worked I started using like a year ago. I been back in forth to the doctors and emergency room. I literally felt like I was having a nervous break down I couldn't sleep, wasn't eating , my menstrual cycle was thrown out of wack for some reason, my vision was hazy I keep getting uncontrollable

chills and heart palpitations, my doctor wouldn't check my hormone levels unless I was
I am 48 years old and I was having around 30 hot flashes a day. Each hot flash was about a minute or two long and was accompanied by a rapid heartbeat and chills. After 6 weeks on Macafem I am not experiencing any hot flashes at all. I am so relieved to find this product. I take 3 tablets every morning and it took almost 3 week of taking it consistently before I starting seeing a change. Every woman is different, but Macafem has worked beautifully for
Read all reviews - Over 500 sincere reviews by women who relieved their menopause symptoms thanks to Macafem.