What Causes Your Irregular Periods during Menopause?
The direct cause of almost all cases of irregular periods is hormonal imbalance. It is normal and expected for progesterone and estrogen levels to fluctuate during the entire cycle, as the body goes from maturing eggs, to ovulating, and eventually to discarding them. During this process, any type of imbalance between these two hormones is likely to bring about irregular periods.
While painful or heavy periods are mostly linked to high progesterone levels, long menstrual cycles or scant bleeding are related to low progesterone and excess estrogen. Both types of imbalances can also worsen the symptoms of PMS, causing unusual bloating, mood swings, and night sweats. In extreme cases, repeatedly heavy and prolonged bleeding can also precipitate fatigue and anemia.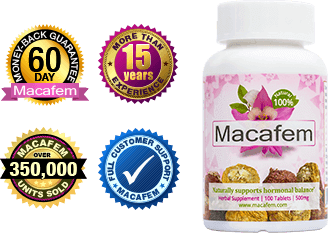 How Macafem Can Regulate Your Periods
Macafem is a hormone-free, completely natural supplement with a remarkable essential nutrient profile, as well as many unique supporting nutrients that act directly on the endocrine system. This is why Macafem has the distinctive ability to nourish endocrine glands from within, supporting them as they resume harmonious hormone production. Once hormone levels return to normal, menstrual cycles also recover a steady schedule.
In order to further alleviate irregular periods, women are advised to combine Macafem with a healthier diet and some relaxation strategies. Lowering sugar intake, avoiding drastic weight fluctuations, and lowering stress levels can all help regulate progesterone levels. In addition, gentle cardiovascular exercise, such as jogging, can also help alleviate the symptoms of PMS.
Make a Healthy Decision – Try Macafem!
Our Product
Macafem is made from premium ingredients under the strictest quality standards in the industry. We oversee every step – from cultivation to customer care – to ensure that our product is only of the best quality in every aspect.
Your Trust
Macafem has helped many women treat their irregular periods. Learn more about how it can help you from these Macafem reviews: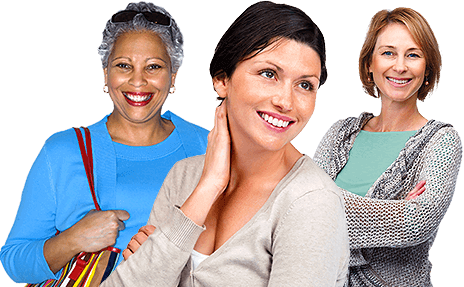 I've been using Macafem for about 5 years. I ran out of it a couple of times and each time, I anxiously waited for my supply to come. I had pre-menopause problems of heavy sporadic bleeding. OBGYN prescribed birth control, twiced, to help. I would use it for a month and stop. I did not like the idea of birth control at 50+ years of age. So after the 2nd time, I searched for a natural remedy and found Macafem.

I was
Macafem absolutely works! I was experiencing mood swings, erratic period, weight gain, fatigue and hair loss. All of my symptoms have subsided. I feel myself again. I'm so thankful that I stumbled across this online while researching menopause symptoms and recommend this product to all ladies. It really does work.
Macafem tablets really helped my early menopause symptoms, my period was being irregular for a few months,from i started taking these tablets my period comes every month like clockwork.
Oh my gosh! (Yes, I'm from Wisconsin!) In 2011, I came across this wonderful product while searching for relief for joint pain. Being 47 years old at the time, I began to also have heavy irregular monthly cycles...perimenopause. I gave this product a try. I also took it to my ob/gyn for approval. He approved and kept the pamphlet! I am now 53, and I have gone through

menopause. This product has truly been a welcome
Read all reviews - Over 100 sincere reviews by women who relieved their menopause symptoms thanks to Macafem.