What Causes Joint Pain?
There are two main hormones involved in menopausal joint pain: estrogen and cortisol. Estrogen is strongly linked to joint and bone health because it helps calcium fix itself in place. In addition, estrogen levels also help control production of cortisol, a pro-inflammatory hormone that is meant to control the body's responses to danger. When cortisol levels become too high, however, joint inflammation can become more common and injuries more prevalent.
In addition to fluctuations in hormone levels, there are other symptoms of menopause that can cause or worsen joint pain. Fatigue, sleep disorders, and muscle tension can all make joint pain more intense or lower a woman's pain threshold and thus make it more severe.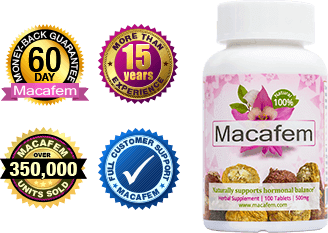 How Macafem Relieves Joint Pain
Macafem, a natural supplement, works thanks to its unique nutrient profile, nourishing the endocrine system from within and allowing each of its parts to resume normal hormonal production. Therefore, Macafem can correct different types of hormonal imbalance, whether they stem from estrogen, progesterone, testosterone, or cortisol levels. In this way, Macafem helps relieve both chronic and acute menopausal joint pain.
Alongside Macafem, it is recommended for women with menopausal joint pain to engage in low-impact physical activity and to try to lower their stress levels. Swimming, tai chi, and Pilates are all gentle enough on the joints, but provide a good workout for this critical time of life, and are also known to be relaxing, thus lowering cortisol levels and preventing further joint inflammation.
Put Your Health First – Take Macafem!
Our Product
A 100%-natural supplement, Macafem is made from superior ingredients in accordance with the highest industry standards today. To ensure our product meets this level of quality, we oversee every stage of production and sale, from the cultivation of the ingredients to our customer support pre- and post-sale.
Your Trust
One of the best ways to find out more about Macafem is to see firsthand experiences. Many women all over the world have already found relief from joint pain. Browse some of their reviews here.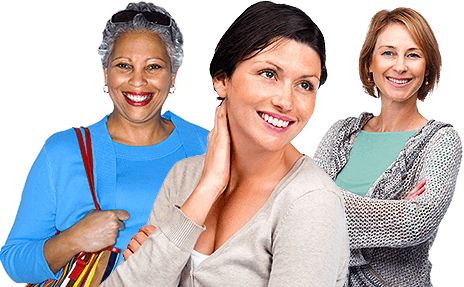 I am Perimenopausal and I experience hot flashes, headaches, joint pain and so on. I have taken Macafem for about a year and a half. I ran out about 2 weeks ago and just didn't reorder. Well the headaches, joint pain, hot flashes have returned that is when it hit me this stuff really works
Thank goodness I found Macafem as I was suffering from the most terrible joint pain and cracking of my joints everywhere as well as continual hot flushes throughout the day. My symptoms literally stopped within days of taking Macafem no more aches no more cracking of joints it was like a miracle. I have tried other suppliers but this one is the best and has changed the quality of my life. Thank you so much
I am 59 years old. I take Armour 15mg for Thyroid, but I decided to try Macafem to see if I could have better results and I did. Last 15 years I've been struggling with thyroid issues, Hashimoto, dysbiosis, leak gut, inflammation everywhere, hair loss, fatigue, trigger fingers, aches, and pain always, etc. It seemed like was one thing after another.. I started Macafem about 3 months ago and I noticed the difference after 2 weeks.
I have been taking Macafem for about 5 years now. My doctor had offered me HRT, but I really didn't want to go that route. Macafem has been a lifesaver! I wasn't sleeping due to hot flashes and that somewhat "edgy" feeling, where you just can't settle down, and leg aches. I was getting migraines often, and was extremely moody with no patience....

basically constant PMS-like symptoms, but was heading into menopause. I am
Read all reviews - Over 500 sincere reviews by women who relieved their menopause symptoms thanks to Macafem.