Why Is Your Memory Lapsing More during Menopause?
Menopause tends to bring about sharp fluctuations of hormone levels. The effects of these endocrine imbalances are wide and far-reaching, and experts do not fully understand them yet, but most agree that they can have a significant effect on brain function. Estrogen is linked to verbal fluency and memory, and its dwindling levels can make recollections of names, dates, addresses, or unusual words more difficult.
At the same time, menopause – which usually happens between the ages of 45 and 55 – tends to coincide with many other major events in a woman's life, from increased career stress to children's departure from the family home and a growing awareness of aging and its effects. The increased frequency of seemingly innocent episodes, like forgotten keys and missed appointments, can cause many women to fear more complex conditions, such as early-onset Alzheimer's dementia. This possibility, however, is relatively unlikely, and most women see the frequency of their memory lapses diminish once menopause has passed and they enter postmenopause.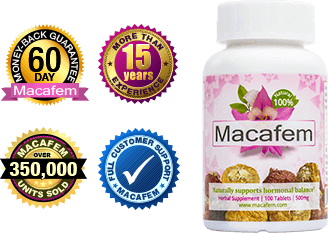 How Macafem Can Relieve Memory Lapses
The main ingredients in Macafem include essential vitamins and minerals, which help increase overall health and energy levels, as well as unique compounds that nourish the hormonal glands specifically, restoring balanced hormonal production and leading a more peaceful transition into menopause. Once hormones are balanced, memory lapses should begin to diminish in frequency, and other aggravating factors – like anxiety and lack of energy – will become less severe.
Additionally, it can be very helpful to exercise the brain as one would any other muscle in order to delay age-related cognitive decline: solving Sudoku puzzles, seeking new activities or knowledge, and avoiding routine can all help. However, if memory lapses become sharply more frequent or include episodes of complete disorientation or inability to form new memories, it's best to consult a neurologist in order to rule out further problems.
Make a Health-conscious Decision – Try Macafem!
Our Product
An all-natural product, Macafem is made from the best ingredients, and it is produced in adherence to the highest standards in the industry. We give great attention to detail every step of the way, starting with the careful cultivation of the ingredients up through the customer support we offer both pre- and post-sale.
Your Trust
Women have taken Macafem to ease forgetfulness and memory lapses with great success. Find out more about their experience in these Macafem reviews: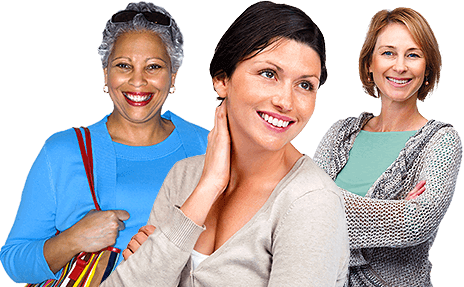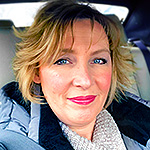 I have been taking Macafem for 21days now. The first thing I have noticed is my energy level has much improved. By week 2 my anxiety is better and I'm sleeping more sound. Week 3 I feel like my memory is improving day by day. I just ordered my second bottle, and can't wait to see how I'm gonna feel. Thank you for this amazing transformation Macafem!
I love Macafem! It has given me my memory back!! I was struggling to the point that I was afraid I was going to have to quit my job. My night sweats are GONE. It has also helped my hot flashes tremendously. They happen much less frequently and I can tell a huge difference if I forget to take it more than a couple days. I also love the little lift it gives me in energy. I can't have caffeine in any form, and Macafem doesn't affect me like that. I only
Macafem WORKS and works well!! I did not want to take any hormone replacement supplements due to all the problems they inevitably produce. This works! I have next to no more hot flashes!  I was getting them several times a day and at night. Now I may get them once or twice at the time my body normally would be menstruating once a month, had I not been in Menopause. Otherwise, nothing!  helps me with moodswings, memory, and energy also.
I'm a 56 year old woman who is in the full throes of menopause. For the past 2 years I've been searching for a safe way to get some relief from the following symptoms; hot flashes, decreased libido, fatigue, memory & cognitive changes, insomnia, weight gain and generally feeling just blah most of the time. I found Macafem while hunting for an alternative to HRT which I had decided I definitely did not want to do. I can report, after taking Macafem
Read all reviews - Over 500 sincere reviews by women who relieved their menopause symptoms thanks to Macafem.