Why Are You Experiencing Vaginal Dryness?
The immediate cause of vaginal dryness is low estrogen levels. Estrogen acts on the mucus membranes in the cervix (the neck of the womb) to produce cervical mucus, which lubricates the vagina and keeps it moist. As estrogen levels begin to dwindle, vaginal tissue becomes drier and thinner. Cervical mucus production also begins to diminish as women get older, which can affect the vagina's pH levels and therefore make it more sensitive to bacteria and fungi.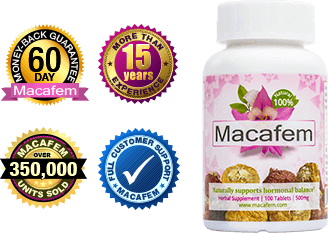 How Macafem Can Help You with Vaginal Dryness
Macafem's great nutrient value – which encompasses many essential vitamins and minerals alongside several unique nutrients – has been shown to act on the endocrine system and nourish the hormone-producing glands. This enables the body to resume balanced hormonal production – especially of estrogen and progesterone. When estrogen levels stop fluctuating so abruptly, vaginal tissue can begin to recover as well.
In the meantime, it's important for women to avoid any further damage to their vaginal lining, stimulate natural lubrication through Kegel exercises, and keep their body in overall good health. It is particularly crucial to keep sugar consumption in check, as this will help prevent yeast infections, and to switch to quality cotton undergarments – silk or synthetic fabrics can worsen the symptom.
Improve Your Health with Macafem!
Our Product
Only the best ingredients go into Macafem, and we adhere to stringent quality standards in the production of our supplement. To ensure this, we oversee every facet of production and sale, beginning from careful cultivation all the way to full customer care.
Your Trust
The experiences of other women can help you make a healthy decision. Many women have already found relief from vaginal dryness thanks to Macafem. Read their reviews below.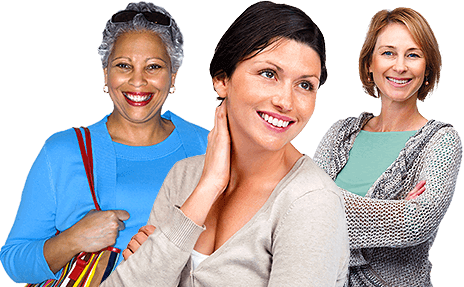 I started taking Macafem in Feb 2022. It has helped both the hot flashes and vaginal dryness. I am so glad I found this pill on line. I was taking two in the morning and one at night. I now take one pill and the morning and one at night and is working great. I still have a hot flash once in a while but nothing like before. Best of all the sex life is back without pain or dryness :).
I have been using it since sept is last year. I was having hot flashes, anxiety, V dryness , sleeping problem and this has help a lot !
Severe vaginal dryness and irritation is reduced. Fingernails are strong/firm not weak/flimsy and appear to be growing faster. Hair is starting to regrow on certain body parts where it had ceased. I'm still waiting for significant growth and reduced shedding on my scalp, though. All in all, I would recommend this product to other women to, at least try it.
Hello Ladies,
My name is Phyllis and IL I've been taking Macafem now for about 3 years now. Macafem really works for me. I'm soooo in love with this product and I highly recommend Macafem. I stopped taking it for awhile but this heat is back on and I had to order me some more and this time 4 bottles. I can't wait until it comes in the mail.

There's other products out there but this is the first one I ordered and I
Read all reviews - Over 500 sincere reviews by women who relieved their menopause symptoms thanks to Macafem.