Why Are You Experiencing Vaginal Dryness?
The immediate cause of vaginal dryness is low estrogen levels. Estrogen acts on the mucus membranes in the cervix (the neck of the womb) to produce cervical mucus, which lubricates the vagina and keeps it moist. As estrogen levels begin to dwindle, vaginal tissue becomes drier and thinner. Cervical mucus production also begins to diminish as women get older, which can affect the vagina's pH levels and therefore make it more sensitive to bacteria and fungi.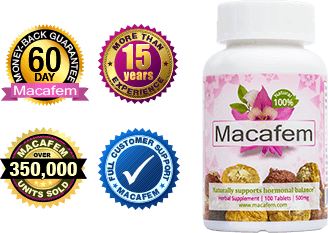 How Macafem Can Help You with Vaginal Dryness
Macafem's great nutrient value – which encompasses many essential vitamins and minerals alongside several unique nutrients – has been shown to act on the endocrine system and nourish the hormone-producing glands. This enables the body to resume balanced hormonal production – especially of estrogen and progesterone. When estrogen levels stop fluctuating so abruptly, vaginal tissue can begin to recover as well.
In the meantime, it's important for women to avoid any further damage to their vaginal lining, stimulate natural lubrication through Kegel exercises, and keep their body in overall good health. It is particularly crucial to keep sugar consumption in check, as this will help prevent yeast infections, and to switch to quality cotton undergarments – silk or synthetic fabrics can worsen the symptom.
Improve Your Health with Macafem!
Our Product
Only the best ingredients go into Macafem, and we adhere to stringent quality standards in the production of our supplement. To ensure this, we oversee every facet of production and sale, beginning from careful cultivation all the way to full customer care.
Your Trust
The experiences of other women can help you make a healthy decision. Many women have already found relief from vaginal dryness thanks to Macafem. Read their reviews below.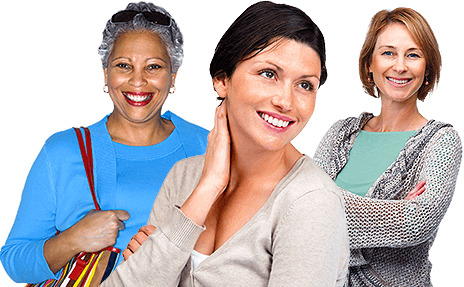 Hello Ladies,
My name is Phyllis and IL I've been taking Macafem now for about 3 years now. Macafem really works for me. I'm soooo in love with this product and I highly recommend Macafem. I stopped taking it for awhile but this heat is back on and I had to order me some more and this time 4 bottles. I can't wait until it comes in the mail.

There's other products out there but this is the first one I ordered and I
I'm postmenopausal, and never had any problems with "the usual suspects" of hot flashes, etc. BUT the one problem I did have was vaginal dryness. My doctor prescribed Estrace cream to take care of it, and it did work, but was very expensive and a bit messy and a hassle to deal with. Plus, I hated the idea of using ANY prescription anything (I'm 70 years old, and use NO prescription meds). I heard about MacaFem and decided to try it.
Love this product. Reordering! Helps with dryness due to hysterectomy, moodiness, weight regulation, etc. I take 2 every morning.
I had to have a total abdm Hysterectomy at age 23. Although I was on hormone replacement therapy for several years in my 40's I had to stop due to the health risks. I tried everything natural I could find but nothing really worked. A couple of years ago I began to have a serious problem with vaginally dryness. Again I tried everything on the market to alleviate the pain and discomfort. Intimate relations between my husband and myself became non
Read all reviews - Over 500 sincere reviews by women who relieved their menopause symptoms thanks to Macafem.
Learn About Macafem