Macafem Reviews
Thousands of women have gotten relief from their symptoms.

Get to know some of them!
Rated: 4.6 / 5
Based on 506 Reviews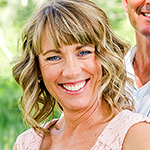 Oh my goodness, Macafem did exactly what I needed! I HIGHLY recommend this for finding relief from menopause symptoms. Menopause had hit me hard (I'm 51). The night sweats were happening several times throughout the night so I could not get quality sleep. Hot flashes several times a day where the sweat would drip off me, and my mental clarity/emotional well being was deteriorating fast. I searched and found Macafem and just prayed that the reviews were even half as true as they said. They were spot on! Within 2 weeks, for me, I was deeply sleeping through the night with no night sweats at all. The hot flashes have totally subsided! I'm mentally strong again and feel emotionally stable. It's hard to believe that Macafem can do all this, but it has for me. I've recommended it to family and friends. It's an amazing product!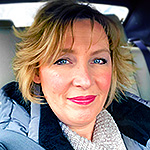 I have been taking Macafem for 21days now. The first thing I have noticed is my energy level has much improved. By week 2 my anxiety is better and I'm sleeping more sound. Week 3 I feel like my memory is improving day by day. I just ordered my second bottle, and can't wait to see how I'm gonna feel. Thank you for this amazing transformation Macafem!
Before starting Macafem, I highly recommend going online and getting a copy of a Menopause Symptom Assessment. Several sites have printable versions where you can score your symptoms 1-5 etc. Score your symptoms and then start taking the lowest dosage of Macafem, after a couple weeks, re-score your symptoms and adjust the dosage. Rinse and repeat. Macafem helps me cope with the myriad of symptoms I have. It does not make all my symptoms disappear, I doubt any supplement could, but it does help.
I have been taking Macafem for a few years now and I do not suffer from a ton of hot flashes and feel more myself. I definitely feel a difference when I forget to take it, but as soon as I take my dose I feel relief. I recommend women to go the natural way and give it a whirl.. You won't be disappointed.
I have been taking Macafem for over 2 months. I was one of the lucky ones and noticed a difference with my hot flashes quite quickly. I still experience them but they are not near as intense or as frequent as they were. I was sleeping better in the beginning but am noticing a change in that now. Hopefully its a short term change. I cannot speak to weight loss as I have not improved my eating habits. I think it has also offered me a clearer mind. I can focus better and am more able to complete tasks.
Menopause hit me like a ton of bricks! The night and day sweats and mood swings were the worst. I knew I did not want to go to the doctor, because he just wanted to put me on hormone therapy. I found Macafem when I was searching for a all natural way of dealing with it. I have been on it more more than a year now, and I can honestly say it has been a God sent. I feel like I have control over my self, I sleep better, I have more energy and the sweats are very few and so minor I barely notice them. I love your product and I have recommended it to any one that asks. Please don't change a thing about Macafem and don't ever leave my life. Lol
I used Macafem for the past 10 years and would recommend it to any woman. I am 56 years old and it is a wonderful supplement with my daily vitamins. It help me with the menopause symptoms as well as my overall well being. Macafem is a wonderful product!
One of the best things I ever decided to try. I have been taking it for 5 years or more now and won't do without it. I am post menopause. It has helped me to sleep better at night and improved my overall wellbeing. I show thyroid improvements as well. Love this stuff!
I had hot flashes for 10 years and tried everything in the stores they did not work in fact some of them made me worse and I couldn't sleep. Now I can finally sleep through the night and also not have to worry about major hot flashes during the day either. Macafem has been a blessing for me.
Thank you so much.
I've been using Macafem for about 2 yrs and enjoying life without the bothersome menopause symptoms I had been previously experiencing. Earlier this year 2019, I ran out and decided to try a different brand. Within a couple of weeks the menopause symptoms returned (dizziness, night sweats, etc.). So, I ordered more Macafem and got back on the supplement. I didn't notice a difference right away, so I increased my tablet intake from 3 to 4 a day. That's when I started to feel better. I give the product four stars because, my libido is still weak, otherwise, I feel much better on Macafem.