Macafem Reviews
Thousands of women have gotten relief from their symptoms.

Get to know some of them!
Rated: 4.6 / 5
Based on 494 Reviews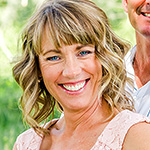 Oh my goodness, Macafem did exactly what I needed! I HIGHLY recommend this for finding relief from menopause symptoms. Menopause had hit me hard (I'm 51). The night sweats were happening several times throughout the night so I could not get quality sleep. Hot flashes several times a day where the sweat would drip off me, and my mental clarity/emotional well being was deteriorating fast. I searched and found Macafem and just prayed that the reviews were even half as true as they said. They were spot on! Within 2 weeks, for me, I was deeply sleeping through the night with no night sweats at all. The hot flashes have totally subsided! I'm mentally strong again and feel emotionally stable. It's hard to believe that Macafem can do all this, but it has for me. I've recommended it to family and friends. It's an amazing product!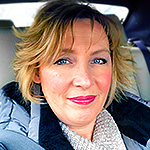 I have been taking Macafem for 21days now. The first thing I have noticed is my energy level has much improved. By week 2 my anxiety is better and I'm sleeping more sound. Week 3 I feel like my memory is improving day by day. I just ordered my second bottle, and can't wait to see how I'm gonna feel. Thank you for this amazing transformation Macafem!
I stopped taking Macafem and boy! was I wrong. While NOT on Macafem, I had hot flashes several times a day – almost drenching in sweat – pitiful. Well, just restarted taking Macafem with pills left over and in four days the hot flashes have subsided considerably! Will continue to take Macafem; in fact, am reordering today. Am sorry I stopped but so glad Macafem was created. Thank you so much!
I have found that Macafem is helping me transition through menopause easier. My weight is stable, hot flashes are rare and mild, water retention is gone, I have more energy and feel much better. I have combined it with eating healthy and regular exercise.
I went through menopause twenty years ago, I was younger than most because of thyroid disease but over the years I had lost all desire for intimacy with my husband. It caused some tough times even though in the beginning he was very understanding. It wasn't until I felt like I was having a nervous breakdown did I remember that I had bought Macafem for my daughter because she had such terrible menstrual cramps. She did amazing on it so she suggested that I try it. This is the honest to God truth it wasn't five days before I felt amorous towards my husband again and I felt in control of my emotions. I love the fact that this is all natural and I'm so glad I found this product years ago. If you have any doubts about this product I suggest you try one bottle because I know you will go back for more I'm glad I did.
Since starting to take Macafem my periods have become more regular again, cramping is not as much of a problem, and night sweating is much better. I did find that I need to take it in the morning or I had trouble sleeping at night. Once I switched I haven't had any more problems with sleeplessness. I only take one tablet a day at this time.
I have been taking Macafem for three months now and I have to be honest I am amazed with the results. My hot flashes are down to almost nothing, my mood swings are manageable and just my overall existence has changed. When my menopause first kicked in full swing I felt like my world was done. I know that sounds dramatic, but it was bad. My hormone imbalance was unmanageable. The effects were unbearable. I was on the internet in tears trying to find help. I stumbled onto this site and after reading about 25 to 30 reviews I decided to try it. I am so great full that I did. I don't know if it works for everyone but it definitely worked for me. Thank you to the makers of this supplement it has really made things better.
I've been taking Macafem for six months now. It has really helped diminish my hot flashes, night sweats and inability to sleep soundly. My mood and energy levels are much improved as well. My menstrual cycles are also more regulated as well. Before taking Macafem I was very worried about how I'd survive all of these pre-menopause symptoms. Taking Macafem has made a dramatic difference for me, I don't know what I'd do without it. Thank you!
Macafem has completely stopped the hot flashes and the night sweats. It has also levelled out my moods. It is so great to be able to take a natural supplement rather than conventional medicine that the doctors are always pushing people to take….I believe mother nature has everything we need to help our bodies and I am very grateful for Macafem!!!
This piece of gem is WONDERFUL, words can not explain how terrific it is. Once you figure out how many pills to take to decrease or diminish the hot flash, night sweat, or any other symptoms. I normally take 2 pills in the morning and afternoon and I'm good. But warning, DO NOT run out of them because the symptoms will come back. I normally order 2-3 bottles at a time.