Macafem Safety and Side Effects
Macafem is a 100% natural herbal supplement that works by stimulating the hormonal system, instead of adding outside hormones. Macafem is made from a non-toxic plant that has been a staple of Andean diet for thousands of years. These supplements have been manufactured to the highest quality standards, which includes ISO 9001-2000 and SQF certifications.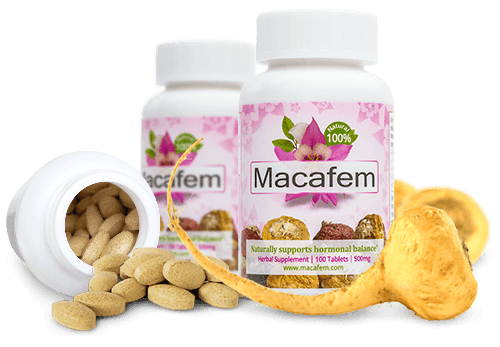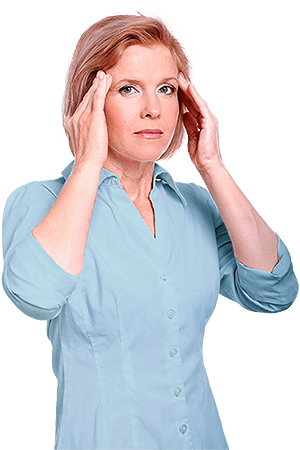 Macafem Side Effects
Because each woman is different, each one may experience slightly different reactions to Macafem, and – on rare occasions – a mild degree of discomfort may be experienced during the first few days. Reported cases indicate that the following mild symptoms may present themselves in less than 4% of women taking Macafem:
Mild headaches (under 1% of cases)
Stomach disturbances (under 2% of cases)
Sleep disturbances (under 1% of cases)
These side effects of Macafem usually go away on their own after 3 to 5 days, once hormones begin to become balanced. However, if they persist or appear troublesome, these issues can usually be resolved by temporarily reducing the dosage of Macafem, or – in the case of sleep disturbances – by taking the supplements earlier in the day.
Macafem Interactions with Prescription Medications
Macafem is safe to take in combination with most prescription medications, and no adverse reactions or drug interactions have been reported. However, a woman's medical history should be taken into account when assessing whether to start any new supplement plan. It is recommended for women with a pre-existing medical condition to consult a physician before taking any new dietary supplements.
Macafem is not recommended for women who are taking Tamoxifen or any other hormone-suppressing medication, due to its hormone-stimulating effects.
Macafem Safety for Long-term Use
Macafem is safe for long-term use, because it's a dietary supplement made from natural ingredients, and it is made of an herb that has been a staple of native Andean diet for millennia. No adverse reactions or cases of toxicity related to the long term use of Macafem have been reported.
Since each individual's body has its own way to adapt to long-term supplementation, many of our customers take Macafem for 6-9 months and then stop taking it for one or two weeks before resuming its intake. Others continue taking Macafem even after the disappearance of their symptoms as it improves vitality and promotes overall health.
Macafem is a sought-after supplement that helps women restore hormonal balance during life phases like menopause.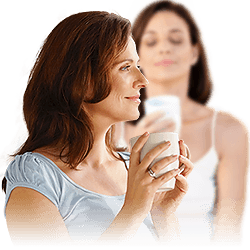 Join Thousands of Relieved Women!
It is a completely natural supplement.
Over 15 years in the market prove it safe and effective.
It is made of premium wholesome ingredients.
We work closely with our growers to ensure a top-grade harvest.
Our production procedures have superior quality standards.
We offer a 100% satisfaction refund policy.
Full customer support is available to all clients pre- and post-sale.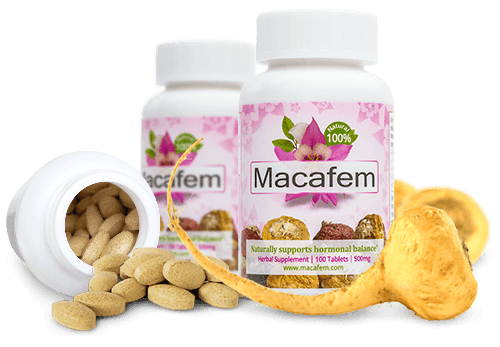 Order Macafem now!