Macafem Reviews
Thousands of women have gotten relief from their symptoms.

Get to know some of them!

Rated: 4.7 / 5
Based on 669 Reviews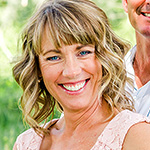 Oh my goodness, Macafem did exactly what I needed! I HIGHLY recommend this for finding relief from menopause symptoms. Menopause had hit me hard (I'm 51). The night sweats were happening several times throughout the night so I could not get quality sleep. Hot flashes several times a day where the sweat would drip off me, and my mental clarity/emotional well being was deteriorating fast. I searched and found Macafem and just prayed that the reviews were even half as true as they said. They were spot on! Within 2 weeks, for me, I was deeply sleeping through the night with no night sweats at all. The hot flashes have totally subsided! I'm mentally strong again and feel emotionally stable. It's hard to believe that Macafem can do all this, but it has for me. I've recommended it to family and friends. It's an amazing product!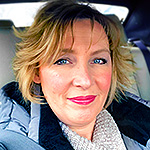 I have been taking Macafem for 21days now. The first thing I have noticed is my energy level has much improved. By week 2 my anxiety is better and I'm sleeping more sound. Week 3 I feel like my memory is improving day by day. I just ordered my second bottle, and can't wait to see how I'm gonna feel. Thank you for this amazing transformation Macafem!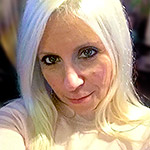 This product is a life saver! Since I have started using Macafem I do not get hot flashes or any other menopause symptom. I have a very physical job and this whole menopause thing was torture. Since I started Macafem has helped immensely. I tell every women I know about this product and direct them to this site. The fact that it is a natural product sells it even more. Thanks to the creators of this product!!!
Keep up the great work on helping women get through one of the toughest times of there lives
⭐️⭐️⭐️⭐️⭐️
Denise from Roch.N.Y.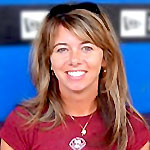 I was dealing with hot flashes, feelings of depression (wanting to cry at the drop of a hat), difficulty remembering, concentrating and creating a cohesive thought while having conversations. Within one to two weeks my worst systems had subsided. I feel normal mentally and emotionally and no more hot flashes. I am SO incredibly grateful to have found Macafem. It is a relief to be feeling "normal" and productive again.
Been taking for almost a month; so far daily hot flashes have reduced.
I am getting towards the end of menopause, but started to have the same issues I did at the beginning. At that time, several years ago, Macafem helped so much with the joint pain and fatigue and especially the pain between my shoulder blades. So when those symptoms returned, I first tried a natural HRT recommended by my doctor. MISTAKE! It made it worse. So I returned to Macafem, and all the adverse symptoms including the nasty side effects from the HRT went away. Thank you, Macafem!
I have tried many different supplements to help me with my menopause symptoms. I suffer from headaches and Macafem is the only thing that has done anything to relieve them. It's the one supplement I keep coming back to.
Macafem has helped me so much with hot flashes, mood swings and less fatigue. I have been on this product for a few years and it still works great!
Found this years ago when going through major depression from menopause. Worked like a charm! Took it for 6 months or so & was fine afterwards, but recently started feeling overwhelmed again with life situations. Pulled out my old bottle with some left in it, & within 3 days of taking it, the cloud lifted! Amazing stuff, at least for me.
Macafem has been a game changer for me. Since using Macafem for 7 mos I no longer suffer from insomnia, hot flashes and night sweats; less brain fog. I started out taking 3 tablets/day I noticed increased appetite so I reduced to 1 tablet/day 5 days a week and 2 tablets/day 2 days a week. Works like a charm. Grateful to God that this product was shared with me.