Macafem Reviews
Thousands of women have gotten relief from their symptoms.

Get to know some of them!
Rated: 4.6 / 5
Based on 375 Reviews

OMG I'm from Chicago Ladies and I have told every women that I know that is having problems with menopause about Macafem. I was so tired couldn't sleep, sore joints, mood swings, dryness you know where and them hot flashes that came like labor pains every 15 minutes on the minute. I was looking online and I came across Macafem website and I read everyone of the review. No one had nothing negative to say so I thought I would buy a bottle to try. I couldn't wait for the bottle to come and when it did I took my first 3 pills that day. Before the 7th day I noticed I was sleeping through the night my mood swings were changing I could handle things that were going at work. I still have hot flashes but I can count them on one hand and when I get them they don't feel as HOT as before and it's for a split second then they're gone. I was reading some of the other reviews and after taking 90 days worth they didn't have any. So I'm keeping the faith and taking these wonderful Macafem pills. Meanwhile I'll keep tell all the women I want us all to feel good during these trying times of menopause!!!! Thank you Thank you Thank you!!!!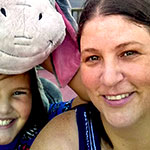 All I can say is this product really works. I am 46 and have been going through early menopause for 3 years now, due to a partial hysterectomy. It started that 2nd year. I noticed my hair thinning, just out of the clear blue and sweating mostly at night, which of course disrupted my sleep and the worst part for me out of all of this is the depression and not feeling like me and just crazy crazy thoughts that go through my mind. Also some anxiety. I definitely do not want to get on hormones so, I tried this product and some how ( not sure how) but it works. Somehow those horrible feelings and sadness don't feel as bad. Ladies don't be skeptical. Try it, you wont be disappointed. Good Luck!!!! Thanks again Macafem.
I won't go without Macafem!! I had a hysterectomy 6 years ago. Had lots of hormonal issues afterwards and did not want to go on man-made hormones. My sister told me about Macafem. I tried it and love it!! My husband calls them my happy pills!! I am me again, not the, "who are you and what did you do with my wife", grouch I turned into after the surgery. Thank you Macafem for turning my life around!!
Macafem has definitely relieved most — if not all — of the menopause symptoms I started experiencing about 3-4 months after my radical hysterectomy for uterine sarcoma. It helped alleviate hot flashes, made it much easier to sleep and (according to my husband) I haven't had mood swings or anything related to hormones. I even suggested it to a friend who used it for a while then stopped and immediately notice the difference. She's back to using it. I'm currently weaning off of it, so hopefully all is well. Thank you for this product and making things so much better.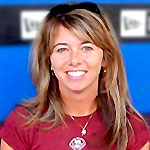 I was dealing with hot flashes, feelings of depression (wanting to cry at the drop of a hat), difficulty remembering, concentrating and creating a cohesive thought while having conversations. Within one to two weeks my worst systems had subsided. I feel normal mentally and emotionally and no more hot flashes. I am SO incredibly grateful to have found Macafem. It is a relief to be feeling "normal" and productive again.
I have referred your product to many woman. My sister, friends as well as myself all had great results. I for instance cannot get off them since it totally stabilizes my level of hormones. My sister had dry skin & lack of sleep.
I will continue to refer your product.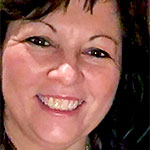 Oh my gosh! (Yes, I'm from Wisconsin!) In 2011, I came across this wonderful product while searching for relief for joint pain. Being 47 years old at the time, I began to also have heavy irregular monthly cycles…perimenopause. I gave this product a try. I also took it to my ob/gyn for approval. He approved and kept the pamphlet!
I am now 53, and I have gone through menopause. This product has truly been a welcome relief for me! With all the hormone changes that go on during this time of my life, I find this product has helped me "be me."
Macafem helps me keep my moods and my libido balanced, while also bringing relief to my joints. While in perimenopause, my cycles became more tolerable while I took Macafem with prescribed progesterone.
During perimenopause, I took 3 – 5 tablets/day, three in the morning, two midday. After menopause, I take 2 -4 tablets/day, two in the morning, sometimes two at midday if I feel I need a boost. I highly recommend Macafem. You'll be glad you gave it a try.
After using Macafem for at least 2 years I have decided to have a break from it to observe my body and what it would do without it . Well, it has been been 5 weeks since I have stopped taking it and I found that do not sleep as well, my appetite is harder to to control, my libido is not the same. I also feel that it might have something to do with my menopausal joint aches – they are back again.
Would someone be able to let me know whether this product is beneficial for our joint pain?
Love this product. Ordering more again.
— ANSWER FROM MACAFEM —
Thank you for your review, Ewa! Macafem's nutrients help balance hormonal levels by nourishing the endocrine system. In this way, it alleviates most disorders related to hormonal imbalance, such as menopause symptoms, including joint pain.
Love this product. I am ordering more now. It works better than any prescribed pills, creams etc that the dr gives me.
All I can say is WOW!!! I was very skeptical that something could truly stop my incredible level of hot flashes and mood swings as I had tried a couple of other products that "promised" relief, but I was desperate. Going to the Dr for hormone therapy would be a last resort. So, I read the information for Macafem, and decided that I had to try it. The first week, I noticed no change. By the 2nd week, I noticed my symptoms seemed to be lessening. At the end of week 3, I realized I had gone a couple of days without one hot flash! It has now been 6 weeks, and I feel great – no more crazy mood swings, and truly NO hot flashes! I truly am back to my normal self and feeling great! Thank you for an incredible product that has truly been a blessing in my life!