Why Do You Have Hot Flashes?
Hot flashes are the most commonly reported symptom during the menopause transition (from peri- to postmenopause); it's estimated that 75 – 85% of American women will experience them.
The hormone estrogen has a direct effect on the hypothalamus, the part of the brain responsible for controlling body temperature. As women transition towards menopause, lower estrogen levels make the hypothalamus inaccurately sense that the body is overheating. This sets off an internal chain reaction as the body tries to cool down, which women experience as "hot flashes."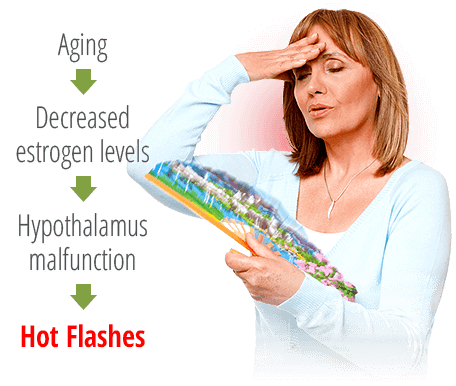 How Can Macafem Help Relieve Hot Flashes?
Macafem is rich in nutrients that support the hormonal system. It contains essential vitamins and minerals, in addition to beneficial alkaloids shown to naturally nourish and stimulate the hormonal glands.
In this way, Macafem can balance the hormonal system and relieve hot flashes as well as other menopause symptoms. Watch the video! >
Make a Healthy and Natural Decision – Take Macafem!
Our Product
Macafem is a 100% natural supplement made from the highest-possible quality ingredients and under the most rigorous industry standards. We strive towards excellence during each and every stage of production, from carefully-controlled cultivation to comprehensive customer support.
Your Trust
Our customers' experiences can help other women learn about Macafem. Let their experience help you and start improving your life!
Read testimonials on how Macafem has helped women with hot flashes: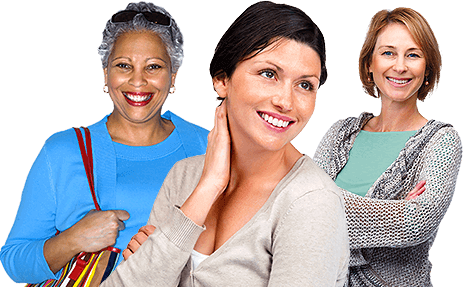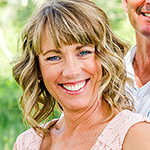 Oh my goodness, Macafem did exactly what I needed! I HIGHLY recommend this for finding relief from menopause symptoms. Menopause had hit me hard (I'm 51). The night sweats were happening several times throughout the night so I could not get quality sleep. Hot flashes several times a day where the sweat would drip off me, and my mental clarity/emotional

well being was deteriorating fast. I searched and found Macafem and
This product is a life saver! Since I have started using Macafem I do not get hot flashes or any other menopause symptom. I have a very physical job and this whole menopause thing was torture. Since I started Macafem has helped immensely. I tell every women I know about this product and direct them to this site. The fact that it is a natural product sells it even more. Thanks to the creators of this product!!!


Keep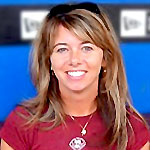 I was dealing with hot flashes, feelings of depression (wanting to cry at the drop of a hat), difficulty remembering, concentrating and creating a cohesive thought while having conversations. Within one to two weeks my worst systems had subsided. I feel normal mentally and emotionally and no more hot flashes. I am SO incredibly grateful to have found Macafem. It is a relief to be feeling "normal" and productive again.
Since I started taking Macafem, my hot flashes and night sweats are almost totally gone. I still have low libido wished it worked better for that. I do sleep better with Macafem since I'm not waking up all night but still have some fatigue. I highly recommend this product for Menopause symptoms.
Read all reviews - Over 500 sincere reviews by women who relieved their menopause symptoms thanks to Macafem.
Read our Blog
Premenstrual syndrome (PMS) is many women's monthly nightmare. It is often thought of as inevitable since it affects every three in four women. However, women can – and should – seek treatment for their symptoms and prevent PMS from ruling their lives. Let's start by first learning how to recognize PMS and differentiate between its two forms to then move on to its potential causes and ways to tackle PMS at its roots.
It's getting hot; beach season is on, and friends are talking vacation plans (COVID-permitting). You, on the other hand, may be fighting hot flash attacks, dealing with newly gained pounds, or just not feeling in the mood for summer. The good news is that there are plenty of ways to enjoy the sunshine with menopause symptoms. So, dive right in and check out our 5 best summer activities during menopause!