Why Do You Have Hot Flashes?
Hot flashes are the most commonly reported symptom during the menopause transition (from peri- to postmenopause); it's estimated that 75 – 85% of American women will experience them.
The hormone estrogen has a direct effect on the hypothalamus, the part of the brain responsible for controlling body temperature. As women transition towards menopause, lower estrogen levels make the hypothalamus inaccurately sense that the body is overheating. This sets off an internal chain reaction as the body tries to cool down, which women experience as "hot flashes."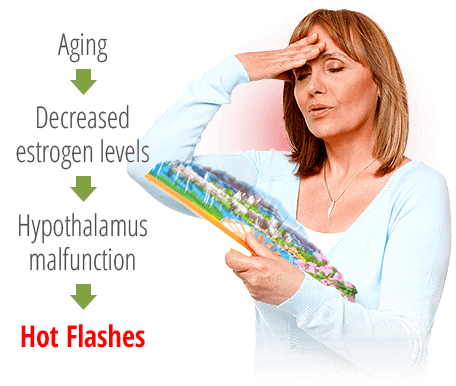 How Can Macafem Help Relieve Hot Flashes?
Macafem is rich in nutrients that support the hormonal system. It contains essential vitamins and minerals, in addition to beneficial alkaloids shown to naturally nourish and stimulate the hormonal glands.
In this way, Macafem can balance the hormonal system and relieve hot flashes as well as other menopause symptoms. Watch the video! >
Make a Healthy and Natural Decision – Take Macafem!
Our Product
Macafem is a 100% natural supplement made from the highest-possible quality ingredients and under the most rigorous industry standards. We strive towards excellence during each and every stage of production, from carefully-controlled cultivation to comprehensive customer support.
Your Trust
Our customers' experiences can help other women learn about Macafem. Let their experience help you and start improving your life!
Read testimonials on how Macafem has helped women with hot flashes: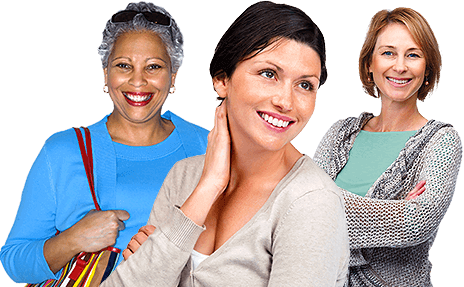 I've been taking Macafem for six months now. It has really helped diminish my hot flashes, night sweats and inability to sleep soundly. My mood and energy levels are much improved as well. My menstrual cycles are also more regulated as well. Before taking Macafem I was very worried about how I'd survive all of these pre-menopause symptoms. Taking Macafem has made a dramatic difference for me, I don't know what I'd do without it. Thank you!
Macafem has completely stopped the hot flashes and the night sweats. It has also levelled out my moods. It is so great to be able to take a natural supplement rather than conventional medicine that the doctors are always pushing people to take....I believe mother nature has everything we need to help our bodies and I am very grateful for Macafem!!!
This piece of gem is WONDERFUL, words can not explain how terrific it is. Once you figure out how many pills to take to decrease or diminish the hot flash, night sweat, or any other symptoms. I normally take 2 pills in the morning and afternoon and I'm good. But warning, DO NOT run out of them because the symptoms will come back. I normally order 2-3 bottles at a time.
Macafem is the only product that helps reduce my hot-flashes and hormone induced carpal tunnel. It's amazing the difference it makes. It truly has changed my life. I recommend this for all women who have menopausal symptoms. I will buy it as long as they sell it!
Read all reviews - Over 100 sincere reviews by women who relieved their menopause symptoms thanks to Macafem.