Why Do You Have Hot Flashes?
Hot flashes are the most commonly reported symptom during the menopause transition (from peri- to postmenopause); it's estimated that 75 – 85% of American women will experience them.
The hormone estrogen has a direct effect on the hypothalamus, the part of the brain responsible for controlling body temperature. As women transition towards menopause, lower estrogen levels make the hypothalamus inaccurately sense that the body is overheating. This sets off an internal chain reaction as the body tries to cool down, which women experience as "hot flashes."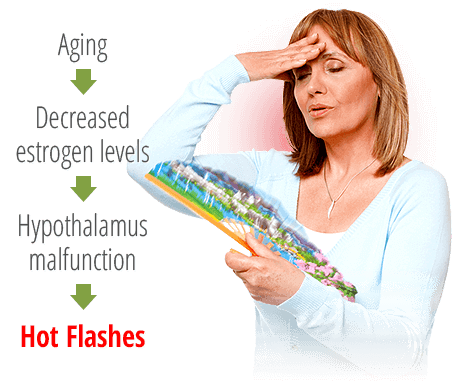 How Can Macafem Help Relieve Hot Flashes?
Macafem is rich in nutrients that support the hormonal system. It contains essential vitamins and minerals, in addition to beneficial alkaloids shown to naturally nourish and stimulate the hormonal glands.
In this way, Macafem can balance the hormonal system and relieve hot flashes as well as other menopause symptoms. Watch the video! >
Make a Healthy and Natural Decision – Take Macafem!
Our Product
Macafem is a 100% natural supplement made from the highest-possible quality ingredients and under the most rigorous industry standards. We strive towards excellence during each and every stage of production, from carefully-controlled cultivation to comprehensive customer support.
Your Trust
Our customers' experiences can help other women learn about Macafem. Let their experience help you and start improving your life!
Read testimonials on how Macafem has helped women with hot flashes: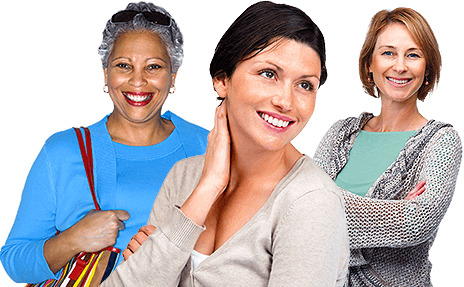 I have been using Macafem for several years now and I always think when I run out that I don't really need to reorder because I'm feeling fine and it's not really doing anything for me, but..... After only a few days without it I know I am wrong! All of my old problems come back! I start having hot flashes several times an hour during the day, wake up with hot sweats during the night, get weepy over tiny things

I should
Have been taking Macafem as I didn't want to take hormones when I started 'having my own private summers' ~ very helpful ~ give it a go ~ believe you will be nicely surprised at how effective they are ~ swear by them now ~ Victoria
I never write reviews but am making an exception. I've been using Macafem for 3 1/2 years and it really does help with my hot flashes. I had to go off it for 3 weeks due to a knee replacement and very much noticed the difference. Thank you Macafem!
I have been taking Macafem for a few years now and I do not suffer from a ton of hot flashes and feel more myself. I definitely feel a difference when I forget to take it, but as soon as I take my dose I feel relief. I recommend women to go the natural way and give it a whirl.. You won't be disappointed.
Read all reviews - Over 100 sincere reviews by women who relieved their menopause symptoms thanks to Macafem.
Learn About Macafem