Why Do You Have Hot Flashes?
Hot flashes are the most commonly reported symptom during the menopause transition (from peri- to postmenopause); it's estimated that 75 – 85% of American women will experience them.
The hormone estrogen has a direct effect on the hypothalamus, the part of the brain responsible for controlling body temperature. As women transition towards menopause, lower estrogen levels make the hypothalamus inaccurately sense that the body is overheating. This sets off an internal chain reaction as the body tries to cool down, which women experience as "hot flashes."
How Can Macafem Help Relieve Hot Flashes?
Macafem is rich in nutrients that support the hormonal system. It contains essential vitamins and minerals, in addition to beneficial alkaloids shown to naturally nourish and stimulate the hormonal glands.
In this way, Macafem can balance the hormonal system and relieve hot flashes as well as other menopause symptoms. Watch the video! >
Make a Healthy and Natural Decision – Take Macafem!
Our Product
Macafem is a 100% natural supplement made from the highest-possible quality ingredients and under the most rigorous industry standards. We strive towards excellence during each and every stage of production, from carefully-controlled cultivation to comprehensive customer support.
Your Trust
Our customers' experiences can help other women learn about Macafem. Let their experience help you and start improving your life!
Read testimonials on how Macafem has helped women with hot flashes: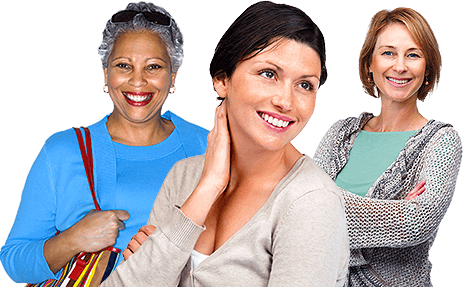 I started by seeing results within a few weeks..hot flashes are down tremendously and my 'mood' has improved according to my husband Hahahaaa.. Since its new..Im going to buy another month supply until I'm sure everything is going well with my body and the improvements are still getting better..then I can start getting the 'multiple' bottles to save some money. Thanks Macafem!!!!
This is my second review of Macafem, and I'm still in awe of how great this stuff actually works!!!! I'm writing another review, because I've tried to stop taking Macafem, thinking I may be over my hot flashes, night sweats, moodiness, fatigue and headaches. I've been taking Macafem for over a year. It is the ONLY thing I found to erase all of the symptoms I had.

I decided a couple of weeks ago not to order anymore, and
Macafem works wonders! I was having so much difficulty sleeping due to night sweats, and I also had terrible hot flashes during the day. After taking Macafem for a couple weeks, my symptoms went away completely. Amazing! I'm so happy there is a natural remedy to alleviate my symptoms so I don't have to take prescription hormone therapy.
This is a great product to use during perimenopause and does alleviate some symptoms. I have only been using this product for 30 days. So far so good!!!! I will keep on taking it to see what it will do in the next 30 days. I do feel better though and the only sign of a hot flash is my face will feel flushed sometimes. It is definitely worth trying.
Read all reviews - Over 100 sincere reviews by women who relieved their menopause symptoms thanks to Macafem.