Why Do You Have Hot Flashes?
Hot flashes are the most commonly reported symptom during the menopause transition (from peri- to postmenopause); it's estimated that 75 – 85% of American women will experience them.
The hormone estrogen has a direct effect on the hypothalamus, the part of the brain responsible for controlling body temperature. As women transition towards menopause, lower estrogen levels make the hypothalamus inaccurately sense that the body is overheating. This sets off an internal chain reaction as the body tries to cool down, which women experience as "hot flashes."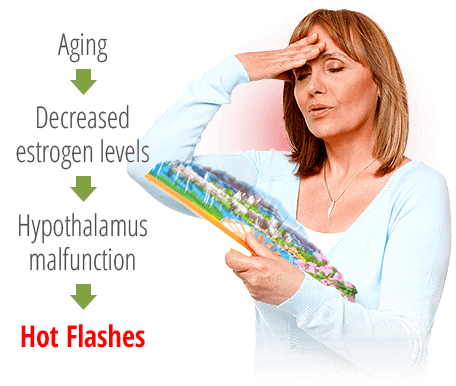 How Can Macafem Help Relieve Hot Flashes?
Macafem is rich in nutrients that support the hormonal system. It contains essential vitamins and minerals, in addition to beneficial alkaloids shown to naturally nourish and stimulate the hormonal glands.
In this way, Macafem can balance the hormonal system and relieve hot flashes as well as other menopause symptoms. Watch the video! >
Make a Healthy and Natural Decision – Take Macafem!
Our Product
Macafem is a 100% natural supplement made from the highest-possible quality ingredients and under the most rigorous industry standards. We strive towards excellence during each and every stage of production, from carefully-controlled cultivation to comprehensive customer support.
Your Trust
Our customers' experiences can help other women learn about Macafem. Let their experience help you and start improving your life!
Read testimonials on how Macafem has helped women with hot flashes: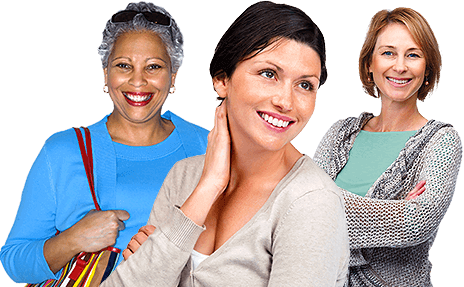 Not only are my hot flashes nearly nonexistent, but my doctor has decreased the amount of thyroid medication I am taking due to the benefits of Macafem. I am very happy with this product. I have been using Macafem for approximately 6-8 months. Renee L McKinney, TX
This stuff works! I have been taking it for about 7 weeks now. At first I didn't think it was going to work, but I continued to take 3 of them per day faithfully. Around the fifth week mark, I realized I didn't have any more hot flashes right after dinner (which was always when they started.) I also noticed that even though I still had them when I went to bed, they were not as severe. This past week though, even those have diminished to almost
I had a radical hysterectomy on February 12th. Needless to say it was very hot and uncomfortable about 3 days after surgery. Pretty intense night sweats and hot flashes and definitely fatigue because of waking up hot multiple times a night.
I've been taking Macafem for about 3 weeks faithfully.

I've had to play around with the dosage to find what works best for me but I think it's working. My night sweats have impro
I was miserable for several months with hot flashes and night sweats. I couldn't sleep and was always so tired. 2 weeks on Macafem and all the symptoms subsided. I would highly recommend this to anyone who is premenopausal.
Read all reviews - Over 100 sincere reviews by women who relieved their menopause symptoms thanks to Macafem.