Macafem Ingredients and Nutrients
Macafem's main ingredient is
premium quality
Lepidium meyenii
, a highly-nutritious radish-like root that has been cultivated in the Andes for over 2,000 years. It contains a diverse range of vitamins, minerals, and amino acids. Macafem's main bioactive ingredients are its
unique alkaloids
, which nourish and stimulate the body's hormonal glands.
Read more about what is Macafem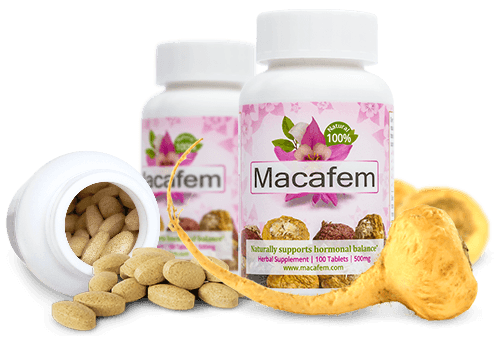 How Does Macafem Work?
How Does Macafem Work?
The unique nutrients in Macafem have been proven to naturally nourish and stimulate the hormonal glands and endocrine system as a whole. By balancing the hormonal system, Macafem stabilizes regular functions in the body, helping relieve the symptoms of menopause and other hormonal disorders.
Read more about how Macafem works
Benefits of Macafem
By regulating the body's hormonal processes in a natural way, Macafem provides a wide range of health benefits to women. These include:
Relieving Menopause Symptoms:
Hot flashes & night sweats
Mood swings, anxiety,

&

depression
Low energy & sleep disorders
Loss of libido & vaginal dryness
Weight gain & hair loss
Breast pain & joint pain
Relieving Other Hormonal Disorders:
Relieving PMS symptoms
Irregular periods

,

&

ovulation pain
Increasing energy and vitality
Improving sexual function
Preventing osteoporosis
Easing postmenopause symptoms
Read more about the benefits of Macafem
Medical Testimonials
What makes Macafem so effective is that instead of introducing artificial hormones, it encourages your hormonal system to produce the needed hormones naturally. Dr. Malaspina has been using this herb in his practice for over a decade. When compared to HRT, he says: "It does not cause the ovaries in women to atrophy, as conventional hormone replacement therapy does."  This is extremely beneficial for women.
Latest Testimonials and Reviews
REVIEWS

August 15, 2015
I am 45 and have been experiencing menopause symptoms: fatigue, hair loss, night sweats, mental fog, moodiness, weight gain, nausea, abdominal disturbance, etc. The fatigue and mental fog was affecting my everyday normal functions, it had become such a continuous problem that I wasn't able to
See all Macafem reviews
TESTIMONIALS
January 24, 2016
It worked for me!! I'm 48 and fit with no health issues. Then all a sudden I started to notice these different symptons - flashes, headaches, anxiety, joint pain, fatigue and hair loss, but not all at the same time. My symptoms came on gradually, but began to get much worse. My OBGYN said I was
Read over 100 testimonials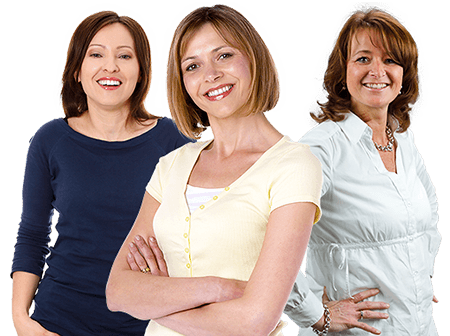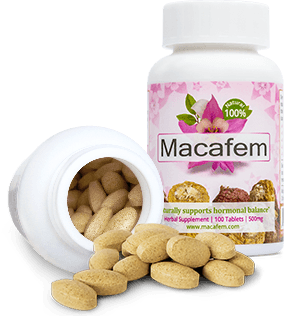 Are You Ready to Make a Healthy Decision?
Have a hormonally balanced, natural life.