Testimonials about Depression
Many factors can foment the development of depression during menopause. The main physiological cause is changes in hormone levels, namely estrogen and progesterone. Estrogen plays a role in regulating mood via serotonin, the "feel-good" neurotransmitter. By nourishing the hormonal glands, Macafem can help relieve menopausal depression.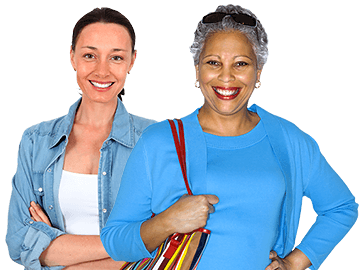 I had a hysterectomy March 17th 2019 and I have not felt myself since. I just finished my first bottle of Macafem and I am starting to feel better. Im less tired, I have more energy, Im not depressed/ moody and I am enjoying my husbands company again. :) Thank you Macafem
After taking Macafem for a year I tried not taking it one month and I noticed the difference immediately I was highly depressed six days after I started taking it again I felt like my old self
Macafem has made such a big difference in my teen daughters life and in our family. Since taking Macafem. she no longer suffers from PMS, therefore the family no longer has to suffer HER PMS either! She also suffered from depression, and she says that she is much happier now. Her moodiness and grouchiness is gone. The first month of taking Macafem, I could tell a little change. However, by the second month of taking Macafem, I did not even know that her "cycle" had come and gone. THANK YOU Macafem! I no longer live with a Jekyll and Hyde! :)
My daughter had huge mood swings and depression, a week or so before her period. I bought Macafem for myself, but after reading the benefits for PMS, I decided to let her try it. The first month I notice an easier person to live with, and by the second month I did not even know she had already had her period. No moodiness or depression. She calls them her happy pills (I told her not to say that too loud, people might think the wrong thing). So glad we found Macafem!!!!!! peaceful home now!
So ladies, I was having mood swings, hot flashes/flushes and was angrier than a mama bear being robbed of her cubs. When I wasn't angry I was depressed. My libido was very low if you know what I mean:). Even with all of this, I was not interested in doing synthetic hormones after doing the research. For me the benefits did not out weigh the risks. During my research, I stumbled upon Macafem. I read the reviews yet, I was not convinced until I just could not take it anymore! I decided to give it a try and reserve my review until I was pretty confident in my results.
I am currently ordering my 3rd bottle. I have to say Macafem has been a game changer! As with most medications especially all natural supplements it takes some time for you to see results so the 1st month I really couldn't see any difference and was getting discouraged, but some small still voice told me to stick with it and by the 2nd month the hot flashes/flushes were gone! My other issues have subsided as well. I refuse to be without these pills. Moral of the story…If you are menopausal, please don't delay your body and family will thank you!!! I fully realize everyone is different therefore, will have a different experience, but Macafem is worth trying!
I was dealing with hot flashes, feelings of depression (wanting to cry at the drop of a hat), difficulty remembering, concentrating and creating a cohesive thought while having conversations. Within one to two weeks my worst systems had subsided. I feel normal mentally and emotionally and no more hot flashes. I am SO incredibly grateful to have found Macafem. It is a relief to be feeling "normal" and productive again.
I have had every peri menopause symptom imaginable. Every time I turn around there is a new symptom. Prior to menopause, I had multiple surgeries for Endometriosis. I have half of one ovary and I was skeptical/wondering if this product would work for me. I have taken bio identical hormones, vitamins, probiotics, fish oil, you name it. All of that worked for a little while and then I hit a wall recently. I started taking Macafem 30 days ago. It definitely has changed my life for the better. I was afraid that my sex life was over (sorry, TMI). Within a week and a half my hot flashes were almost gone, my sex drive was almost back to normal, depression and anxiety and vaginal dryness were significantly better. I am very grateful. Thank you.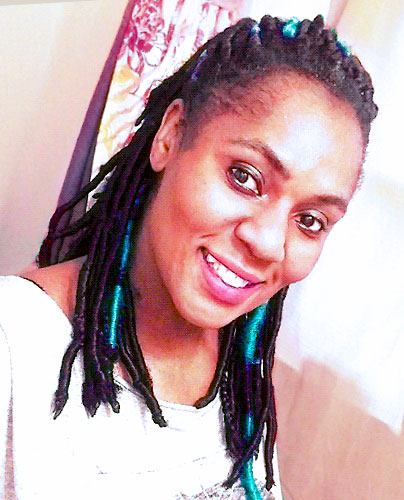 I was so amazed how fast this product worked I started using like a year ago. I been back in forth to the doctors and emergency room. I literally felt like I was having a nervous break down I couldn't sleep, wasn't eating , my menstrual cycle was thrown out of wack for some reason, my vision was hazy I keep getting uncontrollable chills and heart palpitations, my doctor wouldn't check my hormone levels unless I was trying to have another baby which I wasn't. But hormones can be thrown off by high amounts of stress and chronic depression which I was experiencing, and have experienced through the years. Somehow my hormones were wacky and Macafem was my hero. In like a week I started feeling better and after a month I was back to my old self sexual cravings and all. God blessed me with this product. Thank you so much you saved my life
Anonymous and Grateful

- USA
This product has COMPLETELY changed my life. My family has a history of going through menopause early and after my 5th child around age 33 I started showing signs of perimenopause; hot flashes, night sweats, dryness, hair loss 😨! I felt emotional, distant from my husband, and depressed.
I came across Macafem after my Dr said she wanted me to start hormone therapy. I figured I'd give it a try and if it didn't help, I would take her prescription. To be honest, I had zero expectation that this would actually help. The full serving of this was too much for me personally.. it made my stomach feel kind of sick, so I backed off and found that one pill per day is plenty for my needs. After getting the dosage right, and within a few weeks of taking it, my hair stopped falling out, no more night sweats, no more hot flashes, no more dryness, no more emotional roller coasters. I am so happy to feel and look like myself again! ☺️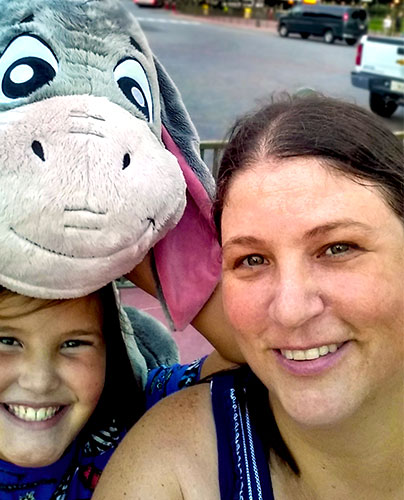 All I can say is this product really works. I am 46 and have been going through early menopause for 3 years now, due to a partial hysterectomy. It started that 2nd year. I noticed my hair thinning, just out of the clear blue and sweating mostly at night, which of course disrupted my sleep and the worst part for me out of all of this is the depression and not feeling like me and just crazy crazy thoughts that go through my mind. Also some anxiety. I definitely do not want to get on hormones so, I tried this product and some how ( not sure how) but it works. Somehow those horrible feelings and sadness don't feel as bad. Ladies don't be skeptical. Try it, you wont be disappointed. Good Luck!!!! Thanks again Macafem.