Testimonials about Mood Swings
Macafem is an all-natural supplement that brings balance to the hormonal system. When estrogen levels are regulated, serotonin levels typically follow suit. This supplement does not contain any hormones, but rather touts essential nutrients and unique alkaloids that nourish and stimulate the hormonal glands. With this support, the glands can then produce hormones at balanced levels, providing what the body needs.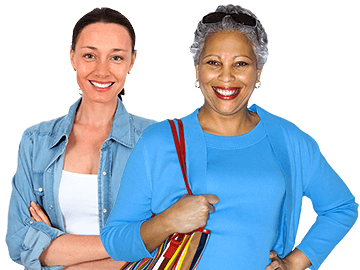 Macafem has been a lifesaver for me! It has drastically reduced the number of hot flashes that I have from more than 10 a day to maybe a few a week and sometimes less! My sleep is better and my mood is better.
I highly recommend Macafem as a natural alternative to traditional HRT.
I stumbled across this product as I was searching for menopause remedies. I was not sleeping through the night and having several severe hot flashes throughout the day not to mention the mood swings/low energy/weight gain. I've only been taking this product for a couple of days and notice my surge in energy, my thoughts seem to be clearer and the hot flashes are not as severe. I am so looking forward to the impact it will have on my weight loss.
Thank You so much!
I've been using Macafem for about 5 years. I ran out of it a couple of times and each time, I anxiously waited for my supply to come. I had pre-menopause problems of heavy sporadic bleeding. OBGYN prescribed birth control, twiced, to help. I would use it for a month and stop. I did not like the idea of birth control at 50+ years of age. So after the 2nd time, I searched for a natural remedy and found Macafem. I was tired and growing old quickly. Macafem has given me back my energy and made menopause an easy transition. Macafem has definitely helped my mood swings and sleep. I am regularly mistaken by folks for being the mother of my grandkids. I am nearing 59 years of age and feel 40 again. Thank you Macafem.
I have noticed a huge difference in my mood, energy levels and overall way of life after taking Macafem for 2 weeks now. I was Sceptical…a friend told me about it and how it helped her. I'm 49 and feel normal again!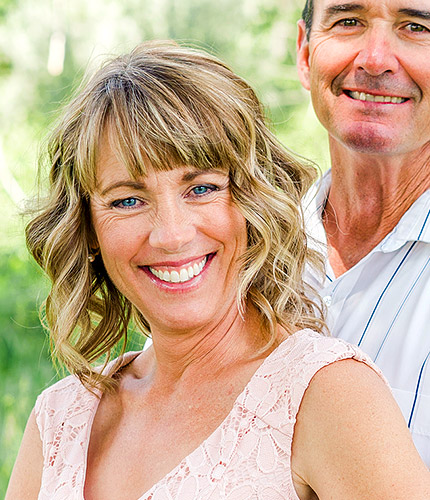 Oh my goodness, Macafem did exactly what I needed! I HIGHLY recommend this for finding relief from menopause symptoms. Menopause had hit me hard (I'm 51). The night sweats were happening several times throughout the night so I could not get quality sleep. Hot flashes several times a day where the sweat would drip off me, and my mental clarity/emotional well being was deteriorating fast. I searched and found Macafem and just prayed that the reviews were even half as true as they said. They were spot on! Within 2 weeks, for me, I was deeply sleeping through the night with no night sweats at all. The hot flashes have totally subsided! I'm mentally strong again and feel emotionally stable. It's hard to believe that Macafem can do all this, but it has for me. I've recommended it to family and friends. It's an amazing product!
I have been taking Macafem on and off for several years, and I have found that when I don't take it, there is a significant difference in my mood and overall well-being. I see a more vibrant me, healthy hair, balanced moods, and restful sleep.
Macafem absolutely works! I was experiencing mood swings, erratic period, weight gain, fatigue and hair loss. All of my symptoms have subsided. I feel myself again. I'm so thankful that I stumbled across this online while researching menopause symptoms and recommend this product to all ladies. It really does work.
I started by seeing results within a few weeks..hot flashes are down tremendously and my 'mood' has improved according to my husband Hahahaaa.. Since its new..Im going to buy another month supply until I'm sure everything is going well with my body and the improvements are still getting better..then I can start getting the 'multiple' bottles to save some money. Thanks Macafem!!!!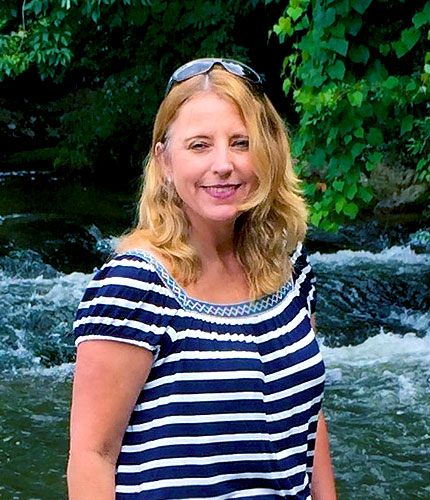 This is my second review of Macafem, and I'm still in awe of how great this stuff actually works!!!!
I'm writing another review, because I've tried to stop taking Macafem, thinking I may be over my hot flashes, night sweats, moodiness, fatigue and headaches. I've been taking Macafem for over a year. It is the ONLY thing I found to erase all of the symptoms I had. I decided a couple of weeks ago not to order anymore, and I ran out a few days ago. Needless to say, my symptoms are back with a vengeance and I am desperately waiting on my Macafem that I quickly reordered to come in the mail!!!! This is one product I do not want to run out of again! I would recommend this stuff to anyone with menopausal symptoms!
I have had a lot of success with Macafem! It has helped me with sleeping more soundly, not waking up in a pool of sweat, feeling more energized, and feeling more stabilized mood-wise. In fact, I made the grave mistake of trying another brand of Maca Root and had gone right back to my old tired and grouchy self. Macafem really works!!