Testimonials about Mood Swings
Macafem is an all-natural supplement that brings balance to the hormonal system. When estrogen levels are regulated, serotonin levels typically follow suit. This supplement does not contain any hormones, but rather touts essential nutrients and unique alkaloids that nourish and stimulate the hormonal glands. With this support, the glands can then produce hormones at balanced levels, providing what the body needs.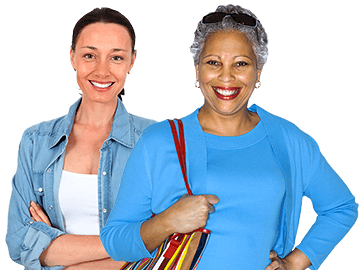 Before I tried Macafem, I had dizziness, mood swings, low energy, anxiety, I worried about everything, depression…..I would wake up with a feeling of doom:
When I tried Macafem, within 2 days I noticed a calm feeling and now it has been 2 months and I don't have any more dizziness, I am more calm, I dont worry as much or have as much anxiety an no more feelings of doom in the morning. I also have more energy and have lost some fat.
Macafem is amazing. Why didn't I find out about this before? It has changed my life.
Recently I thought that I might try something different. Well I did and I swiftly came running back to my Macafem! Felt like I was crawling out of my skin with uncontrollable emotions. After taking Macafem for a couple of days all is well once again. Ahhhhh peace within. Won't do that again!!
Macafem has changed my life by helping me get my hormones balanced and under control. I am young but I was having major mood swings, hot flashes, and I was exhausted all the time. I appreciate Macafem thinking of me, all natural and affordable!
I ran out of Macafem about a month ago. Did not have the funds to pay for it till now becuz of the holidays. Have been feeling so tired and anxious. Been getting alot of hot flashes, and way too many mood swings. Can not wait til it arrives. I have been taking this product for 3 years now and love it. it really helps me alot.
Macafem has really helped me. I can sleep through the night with out interruption, hot flashes have stopped and emotions are not roller-coaster. I'm known to be a nice peaceful person so to be moody was strange for me and those who know me. I saw improvement in 4-5 days by taking 1 to 2 pills a day. I placed my second order today .
I love the balance emotional and hormonally that I get from Macafem I feel very lucky that it has helped me so much with most of my perimenopausal symptons. Thank you for your great product.
Literally can't live without it. No more hot flashes, moodiness and feeling lousy. Macafem is a Godsend for me.
Have taken 2 full bottles now (3 tablets each morning). Had no noticeable improvement for the first 3 weeks, but by week 4, noticed improved mood, energy returning. Sleep was less disturbed. Flashes are not a big issue for me so cannot comment. ran out and have been off pills for a week now and noticing the loss of benefits of taking them, so ordering a 3 month supply. I recommend.
I've been taking Macafem for quite sometime & it has been much more helpful than other OTC products. It has especially been helpful with mood swings and bloating. The reason I did not give it 5 stars is that a few years back, they changed the size & shape of the pill. It can be difficult to swallow – I almost choked a couple of times. I shared this concern with them but received a bland, disinterested response.
ANSWER FROM MACAFEM
Dorothea, thank you very much for your review and feedback.
In a continuous endeavor to improve Macafem, the shape and thickness of the tablets did change in 2015. After gathering feedback from our clients, we have determined that thickness should be reduced, which we are in the process of doing.
I just finished my first bottle of Macafem and I couldn't be happier. After having my ovaries removed I started experiencing almost constant warm flushes, tremendous loss of sleep and a roller coaster ride of emotions. I knew I had to do something because it was greatly affecting my quality of life. Macafem gave me that quality back. It took only a day or two for the flushes to stop and then by the end of the first week I noticed a big improvement in my mood and steadily now my sleep has improved as well. I would recommend this product to my friends and family! Thank you!