Macafem has made such a big difference in my teen daughters life and in our family. Since taking Macafem. she no longer suffers from PMS, therefore the family no longer has to suffer HER PMS either! She also suffered from depression, and she says that she is much happier now. Her moodiness and grouchiness is gone. The first month of taking Macafem, I could tell a little change. However, by the second month of taking Macafem, I did not even know that her "cycle" had come and gone. THANK YOU Macafem! I no longer live with a Jekyll and Hyde! :)
Macafem has been a lifesaver for me! It has drastically reduced the number of hot flashes that I have from more than 10 a day to maybe a few a week and sometimes less! My sleep is better and my mood is better.
I highly recommend Macafem as a natural alternative to traditional HRT.
I stumbled across this product as I was searching for menopause remedies. I was not sleeping through the night and having several severe hot flashes throughout the day not to mention the mood swings/low energy/weight gain. I've only been taking this product for a couple of days and notice my surge in energy, my thoughts seem to be clearer and the hot flashes are not as severe. I am so looking forward to the impact it will have on my weight loss.
Thank You so much!
I've been using Macafem for about 5 years. I ran out of it a couple of times and each time, I anxiously waited for my supply to come. I had pre-menopause problems of heavy sporadic bleeding. OBGYN prescribed birth control, twiced, to help. I would use it for a month and stop. I did not like the idea of birth control at 50+ years of age. So after the 2nd time, I searched for a natural remedy and found Macafem. I was tired and growing old quickly. Macafem has given me back my energy and made menopause an easy transition. Macafem has definitely helped my mood swings and sleep. I am regularly mistaken by folks for being the mother of my grandkids. I am nearing 59 years of age and feel 40 again. Thank you Macafem.
Macafem has given me so much relief, as I am 3 years into menopause and I feel a difference when I am not taking it. My mood is clearly better when I take it and I feel super edgy when I run out waiting for a new bottle. Macafem, simply harmonizes your hormones as promised. I truly recommend using this product.
I was skeptical at first but a friend recommended the product to me so I purchased a bottle of 100 tablets. I had an appointment for another matter with my primary care doctor and took the product along to ask his opinion on it. I asked him if he thought it was 'hocus pocus' or if it might help alleviate the symptoms I was experiencing. He studied the bottle and told me that it should definitely help and that Maca root products were effective and safe. It has eliminated all hot flashes and other mood swing symptoms for me!
I have noticed a huge difference in my mood, energy levels and overall way of life after taking Macafem for 2 weeks now. I was Sceptical…a friend told me about it and how it helped her. I'm 49 and feel normal again!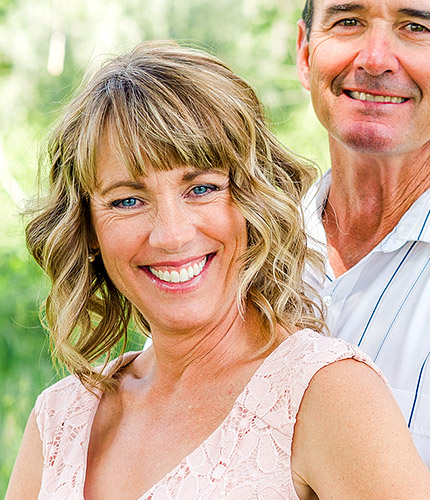 Oh my goodness, Macafem did exactly what I needed! I HIGHLY recommend this for finding relief from menopause symptoms. Menopause had hit me hard (I'm 51). The night sweats were happening several times throughout the night so I could not get quality sleep. Hot flashes several times a day where the sweat would drip off me, and my mental clarity/emotional well being was deteriorating fast. I searched and found Macafem and just prayed that the reviews were even half as true as they said. They were spot on! Within 2 weeks, for me, I was deeply sleeping through the night with no night sweats at all. The hot flashes have totally subsided! I'm mentally strong again and feel emotionally stable. It's hard to believe that Macafem can do all this, but it has for me. I've recommended it to family and friends. It's an amazing product!
I have been taking Macafem on and off for several years, and I have found that when I don't take it, there is a significant difference in my mood and overall well-being. I see a more vibrant me, healthy hair, balanced moods, and restful sleep.
Macafem absolutely works! I was experiencing mood swings, erratic period, weight gain, fatigue and hair loss. All of my symptoms have subsided. I feel myself again. I'm so thankful that I stumbled across this online while researching menopause symptoms and recommend this product to all ladies. It really does work.
Learning About Macafem
Share Your Macafem Story With Us!
Your Macafem story can give inspiration and hope to others and serve as a reminder that we are in this together!