Testimonials about Night Sweats
Macafem is a natural supplement rich in essential nutrients and unique alkaloids. These compounds support the body's hormone glands, promoting the natural production of hormones at balanced levels. When estrogen levels are balanced, the brain doesn't trigger sweating episodes. Macafem typically produces a reduction in night sweats within a week, though 30 consecutive days of use are recommended for best results.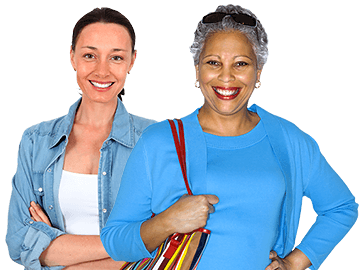 I have been using Macafem for several years now and I always think when I run out that I don't really need to reorder because I'm feeling fine and it's not really doing anything for me, but….. After only a few days without it I know I am wrong! All of my old problems come back! I start having hot flashes several times an hour during the day, wake up with hot sweats during the night, get weepy over tiny things I should not be weeping over and generally just don't feel like myself anymore! As soon as I get my new order, within a few days everything is back the way it should be… no more sweats, no more flashes, no more crying! It really does work for me!
Menopause hit me like a ton of bricks! The night and day sweats and mood swings were the worst. I knew I did not want to go to the doctor, because he just wanted to put me on hormone therapy. I found Macafem when I was searching for a all natural way of dealing with it. I have been on it more more than a year now, and I can honestly say it has been a God sent. I feel like I have control over my self, I sleep better, I have more energy and the sweats are very few and so minor I barely notice them. I love your product and I have recommended it to any one that asks. Please don't change a thing about Macafem and don't ever leave my life. Lol
I've been using Macafem for about 2 yrs and enjoying life without the bothersome menopause symptoms I had been previously experiencing. Earlier this year 2019, I ran out and decided to try a different brand. Within a couple of weeks the menopause symptoms returned (dizziness, night sweats, etc.). So, I ordered more Macafem and got back on the supplement. I didn't notice a difference right away, so I increased my tablet intake from 3 to 4 a day. That's when I started to feel better. I give the product four stars because, my libido is still weak, otherwise, I feel much better on Macafem.
Since starting to take Macafem my periods have become more regular again, cramping is not as much of a problem, and night sweating is much better. I did find that I need to take it in the morning or I had trouble sleeping at night. Once I switched I haven't had any more problems with sleeplessness. I only take one tablet a day at this time.
I've been taking Macafem for six months now. It has really helped diminish my hot flashes, night sweats and inability to sleep soundly. My mood and energy levels are much improved as well. My menstrual cycles are also more regulated as well. Before taking Macafem I was very worried about how I'd survive all of these pre-menopause symptoms. Taking Macafem has made a dramatic difference for me, I don't know what I'd do without it. Thank you!
Macafem has completely stopped the hot flashes and the night sweats. It has also levelled out my moods. It is so great to be able to take a natural supplement rather than conventional medicine that the doctors are always pushing people to take….I believe mother nature has everything we need to help our bodies and I am very grateful for Macafem!!!
This piece of gem is WONDERFUL, words can not explain how terrific it is. Once you figure out how many pills to take to decrease or diminish the hot flash, night sweat, or any other symptoms. I normally take 2 pills in the morning and afternoon and I'm good. But warning, DO NOT run out of them because the symptoms will come back. I normally order 2-3 bottles at a time.
Initially, it took time for Macafem to work in my body. After about 3 weeks of taking it 3 x day, then I began to notice a decrease in the night sweats.
People, it has recharged my sex life. My husband constantly affirms my vitality. Honey, I got to have!
My plan is to continue to take Macafem the rest of my life.
Chris, from Texas.
I have found these to be the best for hormonal balance. My main issue is for thinning hair. Taking these daily has really helped! I do still get hot flashes but not the major night sweats that come with " the change". Great supplement!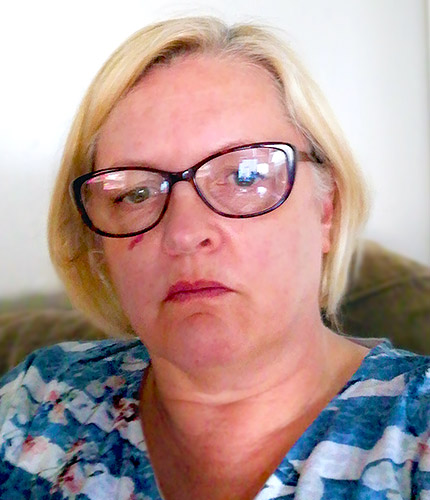 Have been taking macafem for a year, run out and thought would try without it as has to be shipped from USA, didn't last long n the flushes and nightsweats all got much worse again, so another order on the way, please hurry up