Testimonials about Vaginal Dryness
Macafem naturally balances hormone levels, addressing the cause of vaginal dryness at the root. This herbal supplement contains essential micronutrients and unique alkaloids that nourish the hormonal glands. This helps them produce estrogen and other hormones at the levels required by the body to maintain lubrication and overall vaginal health.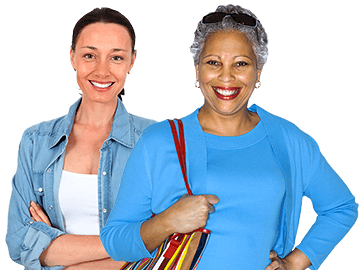 I had been taking Black Cohosh with minimal results but within 2 weeks my hot flashes, dryness and lack of libidio was completely gone with Macafem! I was cautious at first- I am estrogen dominant ( migraine triggers) but Macafem worked beautifully! As a Nurse Practitioner I am always open to natural treatments. I would highly recommend this product!
I have been suffering from loss of libido, severe vaginal burning, night sweats, mood swings and painful intercourse. I had a uterus biopsy and have never been the same. I believe it put me in early menopause. I am 46 years old. Macafem has stopped the night sweats, evened out my emotions and the horrible vaginal symptoms have calmed down.
I have been tormented with menopausal symptoms for over a year. Headaches, dry itchy skin and vaginal dryness that became maddening. After only a few days of taking Macafem my symptoms have nearly disappeared. I feel like I have my life back. I am ordering more today!
Thank you!!
This product is amazing! I was having a 5-8 hot flashes per day, diminished libido, irregular heartbeat, vaginal dryness… I changed my diet cutting back on caffeine etc. Although this minimized the hot flashes a little, it did not take care of any of the other symptoms. I ordered only one bottle because I didn't want to end up with a lot of product that didn't work. I started taking Macafem- I took two the first day and then increased to three. It only took about 5 days and my hot flashes stopped completely. After several weeks my body was back to normal in ALL the things I mentioned!! I just ordered 3 more bottles!!! Love it!!
I'm 48-y/o and I've been using Macafem for the last 6-months. I began having premenopausal 6-mo/ago and was clueless as to what was going on with my body. I was experiencing sudden hot flashes as though I had a hot lamp beaming down on my head, my vagina was no longer excreting natural moisture ( I didn't know or understand why). Until my doctor told me that I was experiencing the beginning stage symptoms of menopause and since I had a hysterectomy in my early 40s it triggered an early onset of menopause. When I received this news, I went home and cried. I thought my life was over; I believed that I was getting old. Honestly, I thought menopause didn't start until the age of 60. Daily I was miserable; at night my sleep was constantly being interrupted by awakening in night sweats, and parched (thirsty). I tried everything to keep cool, but nothing relieved the sudden hot flashes. I had to keep a water bottle w/ ice by my bed. Using Macafem has helped greatly. Within 2-weeks of using this product, I began seeing a change in my hot flashes and night sweats. My hot flashes went from "all day, thru/out the day" to 1x a day, if that. I no longer awaken by night sweats. Thank The Lord I have relief and it's NATURAL!!!!
I am 53 years old and have been struggling with menopausal symptoms for about 6 months. I am into my second month on Macafem and have to say it has made a big difference in my energy level, hot flashes, night sweats, and mood. Hot flashes are minimal and night sweats have decreased from 8 to about 2 and have been way less severe. I am happier and have much more energy. Vaginal dryness seems to be getting better also. I have been taking 2 to 3 tablets a day and will continue as long as I have to! Thank you so much for this natural and safe supplement!
I have been taking Macafem now for a few weeks and I can only say they really work. I am 54 years old and I am premenopausal. Since taking them I have an overall sense of wellbeing, a much stronger sex drive, no hot flashes, no vaginal dryness and I am finding it easier to lose weight. I have recommended these to several people and they too are taking them. Please continue to offer these at a great price, so very affordable.
I Had a complete hysterectomy 3 years ago and was miserable with night sweats in the day and throughout the night. Have been on Macafem now for a year and love this product. It has brought normalcy to my life. I also have less vaginal dryness and my libido is much better now. Thank you for this product….I once again enjoy sleeping.
I'm a happily married 54 year old, post-menopausal woman who has suffered from sexual frustration for the past 2 years: vaginal dryness, lack of libido, inability to achieve climax. I had also experienced increased joint pain, restless nights and low energy. After less than 2 weeks using Macafem I have COMPLETE satisfaction once again; more energy; and deep, restful sleep. This is as close to a "magic bullet" as it gets!.