Testimonials about Vaginal Dryness
Macafem naturally balances hormone levels, addressing the cause of vaginal dryness at the root. This herbal supplement contains essential micronutrients and unique alkaloids that nourish the hormonal glands. This helps them produce estrogen and other hormones at the levels required by the body to maintain lubrication and overall vaginal health.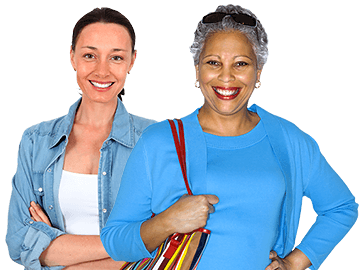 Hello Ladies,
My name is Phyllis and IL I've been taking Macafem now for about 3 years now. Macafem really works for me. I'm soooo in love with this product and I highly recommend Macafem. I stopped taking it for awhile but this heat is back on and I had to order me some more and this time 4 bottles. I can't wait until it comes in the mail. There's other products out there but this is the first one I ordered and I trust this product. It helped me out a lot with the mood swings and hot hot flashes! I'm telling you ladies and oh it also helped with the dryness of the VJay-jay too! So there you have it!!! It works for me and the only way you'll know if it works for you is to try it!!!
I'm postmenopausal, and never had any problems with "the usual suspects" of hot flashes, etc. BUT the one problem I did have was vaginal dryness. My doctor prescribed Estrace cream to take care of it, and it did work, but was very expensive and a bit messy and a hassle to deal with. Plus, I hated the idea of using ANY prescription anything (I'm 70 years old, and use NO prescription meds). I heard about MacaFem and decided to try it. At first I took 6 a day, and hooray–after awhile the vaginal dryness subsided to the point where just a bit of lubricant was all that was needed. Now I take 3 a day and am fine. It's been great!
Love this product. Reordering! Helps with dryness due to hysterectomy, moodiness, weight regulation, etc. I take 2 every morning.
I had to have a total abdm Hysterectomy at age 23. Although I was on hormone replacement therapy for several years in my 40's I had to stop due to the health risks. I tried everything natural I could find but nothing really worked. A couple of years ago I began to have a serious problem with vaginally dryness. Again I tried everything on the market to alleviate the pain and discomfort. Intimate relations between my husband and myself became non existent. I decided to give Macafem a try and ordered one bottle. Using the max dose for the first couple of weeks. Within a week and a half my husband and I were able to enjoy each other like newlyweds! My husband placed the next order… ordering three bottles!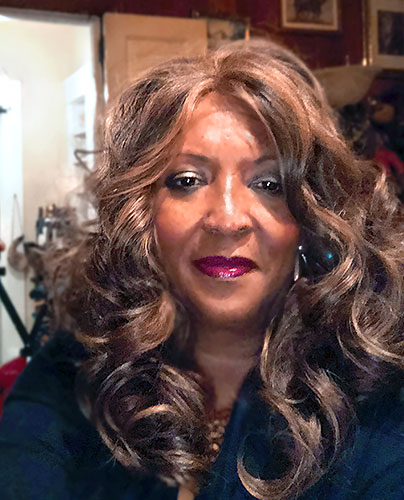 I have tried so many things to normalize my hormonal levels since menopause. This is the first product that has restored my hormones to the levels they were before menopause. Before I started taking Macafem, sex was painful for me but not anymore. I highly recommend this product.
I have had every peri menopause symptom imaginable. Every time I turn around there is a new symptom. Prior to menopause, I had multiple surgeries for Endometriosis. I have half of one ovary and I was skeptical/wondering if this product would work for me. I have taken bio identical hormones, vitamins, probiotics, fish oil, you name it. All of that worked for a little while and then I hit a wall recently. I started taking Macafem 30 days ago. It definitely has changed my life for the better. I was afraid that my sex life was over (sorry, TMI). Within a week and a half my hot flashes were almost gone, my sex drive was almost back to normal, depression and anxiety and vaginal dryness were significantly better. I am very grateful. Thank you.
After suffering for 2 years with vaginal dryness, hot flashes and other menopausal symptoms, I finally found something that really works! I feel like myself again! Ladies, this is something that you should really give a try. I've used creams, suppositories, oils and all it did was leave a mess and more frustration. As I was researching, I discovered this product and I had to give it a try. What was I going to lose, since I've already felt I lost my mind?! After a week of taking Macafem, I felt my nightmare was finally over! I couldn't believe that this actually works! It's helping me take back my life! I'm telling you, you won't regret giving Macafem a shot.
It took some adjustment before it started working. i had to start with one pill a day and work my way up slowly because it caused diarrhea. After being on two pills a day, i really noticed a difference. On three pills a day, the effects were dramatic. My dry vagina totally disappeared, my irritability and dizziness were drastically reduced and my facial skin became more moist and supple, almost like turning back the clock to younger years.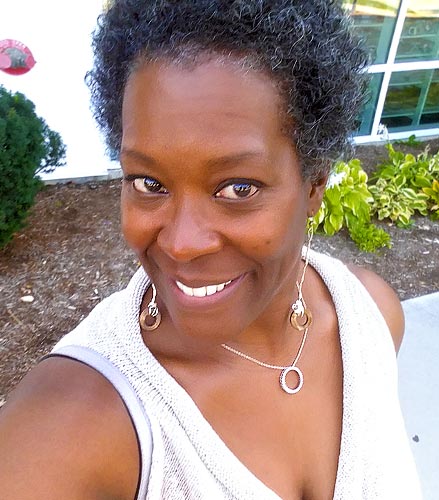 OMG I'm from Chicago Ladies and I have told every women that I know that is having problems with menopause about Macafem. I was so tired couldn't sleep, sore joints, mood swings, dryness you know where and them hot flashes that came like labor pains every 15 minutes on the minute. I was looking online and I came across Macafem website and I read everyone of the review. No one had nothing negative to say so I thought I would buy a bottle to try. I couldn't wait for the bottle to come and when it did I took my first 3 pills that day. Before the 7th day I noticed I was sleeping through the night my mood swings were changing I could handle things that were going at work. I still have hot flashes but I can count them on one hand and when I get them they don't feel as HOT as before and it's for a split second then they're gone. I was reading some of the other reviews and after taking 90 days worth they didn't have any. So I'm keeping the faith and taking these wonderful Macafem pills. Meanwhile I'll keep tell all the women I want us all to feel good during these trying times of menopause!!!! Thank you Thank you Thank you!!!!
Anonymous and Grateful

- USA
This product has COMPLETELY changed my life. My family has a history of going through menopause early and after my 5th child around age 33 I started showing signs of perimenopause; hot flashes, night sweats, dryness, hair loss 😨! I felt emotional, distant from my husband, and depressed.
I came across Macafem after my Dr said she wanted me to start hormone therapy. I figured I'd give it a try and if it didn't help, I would take her prescription. To be honest, I had zero expectation that this would actually help. The full serving of this was too much for me personally.. it made my stomach feel kind of sick, so I backed off and found that one pill per day is plenty for my needs. After getting the dosage right, and within a few weeks of taking it, my hair stopped falling out, no more night sweats, no more hot flashes, no more dryness, no more emotional roller coasters. I am so happy to feel and look like myself again! ☺️