Testimonials about Energy Levels
Macafem contains beneficial alkaloids that stimulate hormone balance and increased energy. With the nourishment from these alkaloids and the micronutrients in the supplement, Macafem supports the endocrine glands, helping them to produce natural hormones like estrogen, progesterone, and testosterone at balanced levels. This addresses the root cause of low energy levels.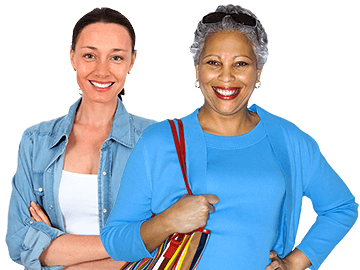 I stumbled across this product as I was searching for menopause remedies. I was not sleeping through the night and having several severe hot flashes throughout the day not to mention the mood swings/low energy/weight gain. I've only been taking this product for a couple of days and notice my surge in energy, my thoughts seem to be clearer and the hot flashes are not as severe. I am so looking forward to the impact it will have on my weight loss.
Thank You so much!
I have noticed a huge difference in my mood, energy levels and overall way of life after taking Macafem for 2 weeks now. I was Sceptical…a friend told me about it and how it helped her. I'm 49 and feel normal again!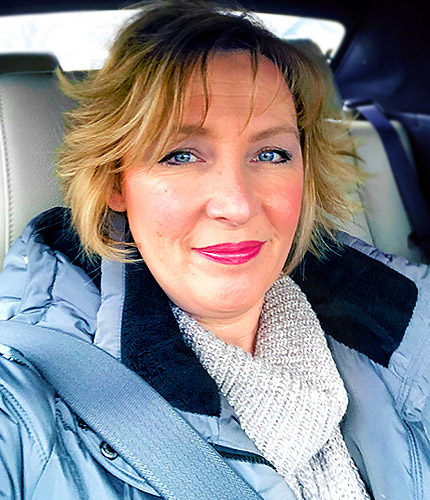 I have been taking Macafem for 21days now. The first thing I have noticed is my energy level has much improved. By week 2 my anxiety is better and I'm sleeping more sound. Week 3 I feel like my memory is improving day by day. I just ordered my second bottle, and can't wait to see how I'm gonna feel. Thank you for this amazing transformation Macafem!
I have had a lot of success with Macafem! It has helped me with sleeping more soundly, not waking up in a pool of sweat, feeling more energized, and feeling more stabilized mood-wise. In fact, I made the grave mistake of trying another brand of Maca Root and had gone right back to my old tired and grouchy self. Macafem really works!!
The Macafem has helped tremendously with hot flashes, brain fog, and mood swings. It seems to have stabilized my body chemistry. I notice I have more energy and feel less tired. I take in the morning as directed, and two tablets seems to be a great dose for my body. I told my ob-gyn about it and she's going to try it, as well! It's so much better than HRT, black cohosh, soy products, and many other products I tried out of desperation. I have slow thyroid function and cannot have a lot of soy, so the Macafem has been great; also helps stabilize weight.
So far, I've only taken a bottle. It appeared to work extremely well. I've since stopped taking and now I'm feeling sluggish and exhausted again. Ordering again today to see if this feeling will go away.
I was miserable and had little hope of any relief from all the symptoms of menopause when I stumbled across the Macafem information. After a week of research and consideration I decided "what is there to lose?" I am ecstatic that I took the chance. I can not say enough wonderful things about this product. Hot flashes and night sweats are almost completely gone, have begun to lose weight, energy level has returned, but most important my mood and overall disposition has returned to a positive level. I am amazed and very thankful for this product.
Thank you…..Thank you…….Thank you…….
I love Macafem! It has given me my memory back!! I was struggling to the point that I was afraid I was going to have to quit my job. My night sweats are GONE. It has also helped my hot flashes tremendously. They happen much less frequently and I can tell a huge difference if I forget to take it more than a couple days. I also love the little lift it gives me in energy. I can't have caffeine in any form, and Macafem doesn't affect me like that. I only have to take 2 a day, with food/breakfast.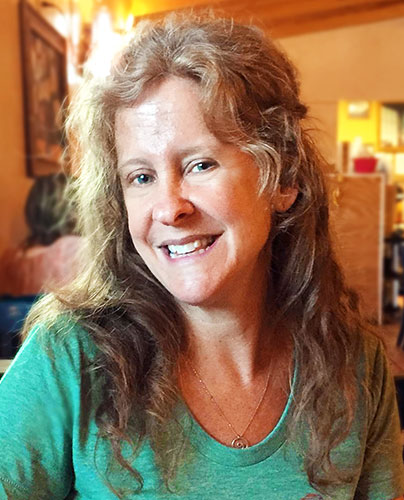 I feel better overall, more positive and less moody. I seem to have more energy and less menopausal symptoms.
I am 23 years old (many YEARS away from menopause!) and have 4 kids. After each kid, I could feel that my body/energy/mood were not what it was before having kids and especially since I was having my kids so close together, I knew something needed to change. A neighbor recommended these to me. She says her husband buys them for her every month because she's a beast without them LOL so I decided to give them a try. After 5 days of taking them, I thought "ok yeah I feel better, I think they're probably working" then after 10 days of taking them, holy cow! Something was wrong with me! Why was I so happy? I had so much energy and felt like I hadn't felt for years! (and again I'm not that old) All I can say is for mood/hormone balancing and overall feeling great, macafem works!