I am 23 years old (many YEARS away from menopause!) and have 4 kids. After each kid, I could feel that my body/energy/mood were not what it was before having kids and especially since I was having my kids so close together, I knew something needed to change. A neighbor recommended these to me. She says her husband buys them for her every month because she's a beast without them LOL so I decided to give them a try. After 5 days of taking them, I thought "ok yeah I feel better, I think they're probably working" then after 10 days of taking them, holy cow! Something was wrong with me! Why was I so happy? I had so much energy and felt like I hadn't felt for years! (and again I'm not that old) All I can say is for mood/hormone balancing and overall feeling great, macafem works!
I started taking 3 Macafem every day about 4 weeks ago. I call them my 'happy pills'. They have not only helped me physically, they have also made me a much more content, less anxious, happier person with a lot more energy.
I usually try and take 2 pills with breakfast and 1 pill with lunch, however on busy days, I just take 3 pills at breakfast.
The difference in the way I feel emotionally has been very obvious. The difference in the way I feel physically hasn't been as obvious, however, yesterday afternoon (usually I am very tired in the afternoons), I noticed that I was keen to go out and play soccer with my son. This was the most wonderful feeling!
Thank you Macafem, I will be forever grateful!
I began using Macafem to help regulate my periods. It has worked wonderfully. I have gone from an average of 20 days to around 30 days.. That has made a huge difference in my energy levels and my overall well-being. I have just re-ordered after my first 2 bottles of use and would recommend it to my friends.
Love this product…i have more energy..no hot flashes…less brain fog…sleep better…THANK YOU!!
I love Macafem. Since I have been using it, my hot flashes have drastically reduced, I have more energy, and my mood swings have subsided. Great natural product…thank you Macafem!
Made a change in how I feel as a sensual woman in her 50's. I am alive and active. It made a great change in my marriage.
At 41 I had a total hysterectomy. Due to a heart condition I could not go onto hormone replacement. I have been managing very well with nothing, but at 44 I was starting to see and feel symptoms related to post menopause. I decided to try this product because it's all natural. I feel much better, more energized, and have had a lot less heat flashes (I only get these quick flashes of heat)! I just ordered my second bottle. If you are unhappy with symptoms of menopause of any sort, but do not or cannot use HRTs then I would suggest you try this product!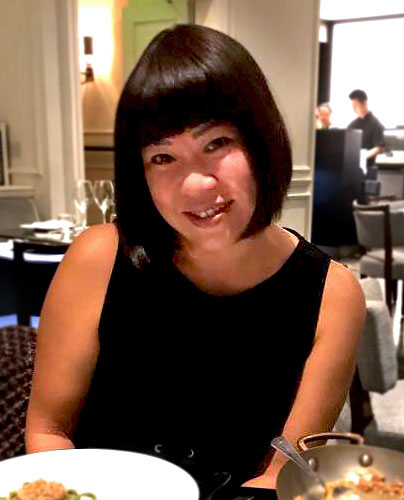 Macafem is brilliant, when I started my menopause my body and my brain was in overdrive and I was in such a shock with the changes in my moods,sweats and the tiredness. I tried lots of other remedies and all failed and I knew I didn't want to go on HRT. My friend bought this for herself but she felt she didn't need it as she was towards the end of her menopause so she told me to try it. Well what did I have to loose, it was there so I gave it a go. Within 2 weeks I felt my mood had changed and the dark cloud wasn't there, then I began to feel more energetic. I still get the odd sweats but I am much better controlled in everything else. So I have to say thank you to macafem it has improved my overall wellbeing.
helped with hotflashes, energy levels. didnt see difference in my hair loss. have to see
Fantastic feeling used to have night sweating and hot flushes. It has all stopped feeling energetic and generally well, I would fully recommend the product.
Learning About Macafem
Share Your Macafem Story With Us!
Your Macafem story can give inspiration and hope to others and serve as a reminder that we are in this together!