It is working for me, I have no more symptoms and my energy level is almost back to normal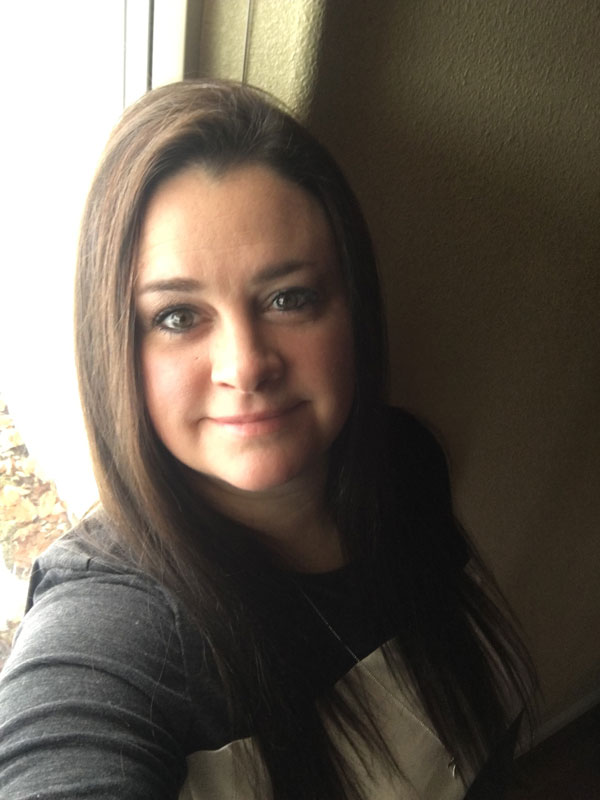 I have been taking Macafem for 6 weeks. I started it 4 weeks post full hysterectomy. I've cut my HRT in half and plan to stop taking it all together very soon as I feel so much better now than I did being on all those hormones! No mood swings, no more uncontrollable hunger, energy is back, no hot flashes, better sleep, fewer headaches and I even have lower blood pressure.
I've seen so many great, natural benefits from Macafem, it's AMAZING!
Before I tried Macafem, I had dizziness, mood swings, low energy, anxiety, I worried about everything, depression…..I would wake up with a feeling of doom:
When I tried Macafem, within 2 days I noticed a calm feeling and now it has been 2 months and I don't have any more dizziness, I am more calm, I dont worry as much or have as much anxiety an no more feelings of doom in the morning. I also have more energy and have lost some fat.
Macafem is amazing. Why didn't I find out about this before? It has changed my life.
So far peri-menopause symptoms have almost stopped. More energy. Been taking a couple of months.
This is a miracle supplement! It started working for me (46 years old) after one month. My periods are regular again; I no longer get menstrual migraines, I have more energy and few PMS symptoms. I feel as if I am in my 30s again. I strongly recommend Macafem in recommended doses.
Macafem helped me with severe moodiness, tiredness and hot flashes. I am really happy with this product.
Macafem has helped me with hot flashes at night. I received a boost of energy while taking the herbs.. Also, my libo has improved over a time period. This is my fifth time taking Macafem and I am very happy with the product.
I started taking Macafem because my thyroid was showing as slightly low. I was post menopausal in my late fifties. Still not sleeping well at night. Overweight and no energy to do anything about it. I started with 3 pills per day, but increased it to twice a day instead. Within the first 2 months I was sleeping better, had increased energy and just felt better overall. My next checkup blood tests showed my thyroid was now more normal. I couldn't say enough good about this product. I have recommended it time and time again over the last 5 years. It is a natural solution to an age old feminine issue. I love it!
Macafem has changed my life by helping me get my hormones balanced and under control. I am young but I was having major mood swings, hot flashes, and I was exhausted all the time. I appreciate Macafem thinking of me, all natural and affordable!
I ran out of Macafem about a month ago. Did not have the funds to pay for it till now becuz of the holidays. Have been feeling so tired and anxious. Been getting alot of hot flashes, and way too many mood swings. Can not wait til it arrives. I have been taking this product for 3 years now and love it. it really helps me alot.
Learning About Macafem
Share Your Macafem Story With Us!
Your Macafem story can give inspiration and hope to others and serve as a reminder that we are in this together!