Testimonials about Anxiety
Macafem reduces and relieves anxious feelings by balancing hormone levels naturally. This, in turn, regulates neurotransmitter levels, helping to dispel anxiety. The key is the supplement's beneficial alkaloids and essential nutrients, which nourish the hormonal glands, giving them the support they need to produce hormones at balanced levels.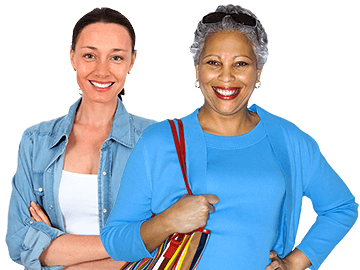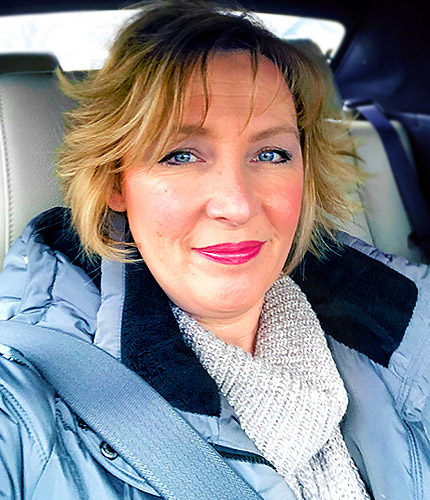 I have been taking Macafem for 21days now. The first thing I have noticed is my energy level has much improved. By week 2 my anxiety is better and I'm sleeping more sound. Week 3 I feel like my memory is improving day by day. I just ordered my second bottle, and can't wait to see how I'm gonna feel. Thank you for this amazing transformation Macafem!
I'm 46 years old and am in the pre-menopause faze. Had started to experience horrible bouts of anxiety, and a few hot flashes, but the anxiety was the worst. Read the reviews about Macafem and decided to try it. They recommend 3 pills a day, but I tried the lowest dosage, which is 1 pill a day. Haven't had any anxiety since! This is a godsend and I am so thankful that I found it!!
I was suffering so bad with my menopause, high anxiety, night sweats, and major hot flashes. Did take a few weeks for any results but I'm happy to say I feel so much better. I still do get symptoms now and then but not nearly as bad and less frequent. Feel like I have my life back! Strongly recommend.
I started taking 3 Macafem every day about 4 weeks ago. I call them my 'happy pills'. They have not only helped me physically, they have also made me a much more content, less anxious, happier person with a lot more energy.
I usually try and take 2 pills with breakfast and 1 pill with lunch, however on busy days, I just take 3 pills at breakfast.
The difference in the way I feel emotionally has been very obvious. The difference in the way I feel physically hasn't been as obvious, however, yesterday afternoon (usually I am very tired in the afternoons), I noticed that I was keen to go out and play soccer with my son. This was the most wonderful feeling!
Thank you Macafem, I will be forever grateful!
I have had every peri menopause symptom imaginable. Every time I turn around there is a new symptom. Prior to menopause, I had multiple surgeries for Endometriosis. I have half of one ovary and I was skeptical/wondering if this product would work for me. I have taken bio identical hormones, vitamins, probiotics, fish oil, you name it. All of that worked for a little while and then I hit a wall recently. I started taking Macafem 30 days ago. It definitely has changed my life for the better. I was afraid that my sex life was over (sorry, TMI). Within a week and a half my hot flashes were almost gone, my sex drive was almost back to normal, depression and anxiety and vaginal dryness were significantly better. I am very grateful. Thank you.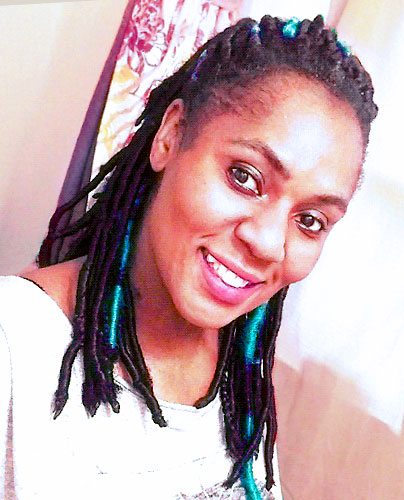 I was so amazed how fast this product worked I started using like a year ago. I been back in forth to the doctors and emergency room. I literally felt like I was having a nervous break down I couldn't sleep, wasn't eating , my menstrual cycle was thrown out of wack for some reason, my vision was hazy I keep getting uncontrollable chills and heart palpitations, my doctor wouldn't check my hormone levels unless I was trying to have another baby which I wasn't. But hormones can be thrown off by high amounts of stress and chronic depression which I was experiencing, and have experienced through the years. Somehow my hormones were wacky and Macafem was my hero. In like a week I started feeling better and after a month I was back to my old self sexual cravings and all. God blessed me with this product. Thank you so much you saved my life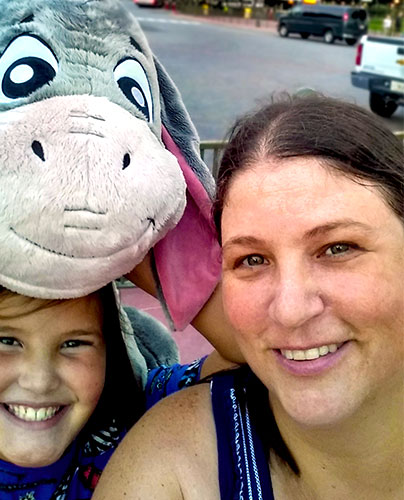 All I can say is this product really works. I am 46 and have been going through early menopause for 3 years now, due to a partial hysterectomy. It started that 2nd year. I noticed my hair thinning, just out of the clear blue and sweating mostly at night, which of course disrupted my sleep and the worst part for me out of all of this is the depression and not feeling like me and just crazy crazy thoughts that go through my mind. Also some anxiety. I definitely do not want to get on hormones so, I tried this product and some how ( not sure how) but it works. Somehow those horrible feelings and sadness don't feel as bad. Ladies don't be skeptical. Try it, you wont be disappointed. Good Luck!!!! Thanks again Macafem.
I am so happy I came across macafem it has really worked for me. I have less night sweats and less anxiety and I sleep better. I highly recommend this product.
Definitely helped with breast pain during perimenopause and feel less anxious,just more comfortable! Taking two daily
While taking 3 tablets daily of Macafem I have pretty much eliminated hot flushes. This has been my most obvious menopausal symptom. I don't have sleep issues and I believe it has helped me not to be anxious. I have taken short breaks and immedietely notice hot flushes return when I am stressed. Over all it appears to be working for me at this time. Have been taking it for over a year or more.