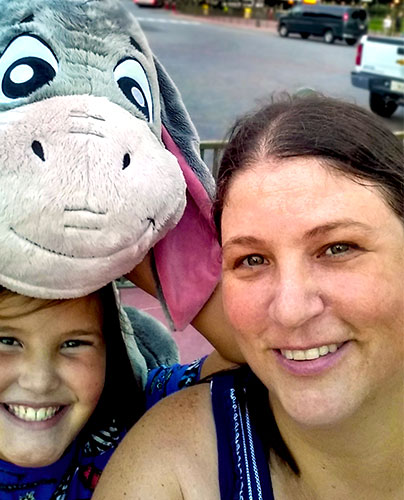 All I can say is this product really works. I am 46 and have been going through early menopause for 3 years now, due to a partial hysterectomy. It started that 2nd year. I noticed my hair thinning, just out of the clear blue and sweating mostly at night, which of course disrupted my sleep and the worst part for me out of all of this is the depression and not feeling like me and just crazy crazy thoughts that go through my mind. Also some anxiety. I definitely do not want to get on hormones so, I tried this product and some how ( not sure how) but it works. Somehow those horrible feelings and sadness don't feel as bad. Ladies don't be skeptical. Try it, you wont be disappointed. Good Luck!!!! Thanks again Macafem.
I am so happy I came across macafem it has really worked for me. I have less night sweats and less anxiety and I sleep better. I highly recommend this product.
This has changed my life and made premenopausal symptoms manageable. I have been taking macafem for over a year and I have not had the anxiety, sleepless nights and moods.
Definitely helped with breast pain during perimenopause and feel less anxious,just more comfortable! Taking two daily
While taking 3 tablets daily of Macafem I have pretty much eliminated hot flushes. This has been my most obvious menopausal symptom. I don't have sleep issues and I believe it has helped me not to be anxious. I have taken short breaks and immedietely notice hot flushes return when I am stressed. Over all it appears to be working for me at this time. Have been taking it for over a year or more.
I don't get as many migraines and I'm not as anxious
Before I tried Macafem, I had dizziness, mood swings, low energy, anxiety, I worried about everything, depression…..I would wake up with a feeling of doom:
When I tried Macafem, within 2 days I noticed a calm feeling and now it has been 2 months and I don't have any more dizziness, I am more calm, I dont worry as much or have as much anxiety an no more feelings of doom in the morning. I also have more energy and have lost some fat.
Macafem is amazing. Why didn't I find out about this before? It has changed my life.
I ran out of Macafem about a month ago. Did not have the funds to pay for it till now becuz of the holidays. Have been feeling so tired and anxious. Been getting alot of hot flashes, and way too many mood swings. Can not wait til it arrives. I have been taking this product for 3 years now and love it. it really helps me alot.
Works extremely well for Hot Flashes and Mood swings and anxiety. Can actually sleep the whole night thru.
I take 1 pill everyday and it helps releave my anxiety and hot flashes. I feel more balanced mentally. I have tried 5 other menopause treatments that did not work half as well. I recommend this product to anyone to try, you never know it might be the right one.
Learning About Macafem
Share Your Macafem Story With Us!
Your Macafem story can give inspiration and hope to others and serve as a reminder that we are in this together!