Testimonials about Hot Flashes
Macafem decreases the frequency and intensity of hot flashes by naturally restoring hormonal balance. The key lies in the natural, unique nutrients that Macafem contains. In particular, its beneficial alkaloids act by nourishing and stimulating the endocrine system as a whole, which encourages the body to produce hormones at balanced levels. When estrogen is balanced, the brain doesn't get mixed messages and overheats the body unnecessarily.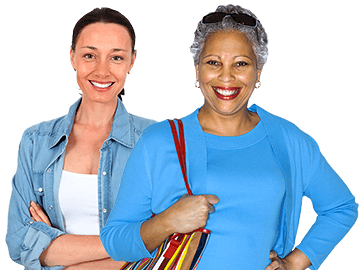 Macafem has changed my life by helping me get my hormones balanced and under control. I am young but I was having major mood swings, hot flashes, and I was exhausted all the time. I appreciate Macafem thinking of me, all natural and affordable!
My daytime hot flashes are gone, and nighttime 98% gone, making life so much better! Another pleasing added benefit is that my hair has become thicker, and my nails much stronger.
I take 2 Macafem in the morning, and 2 at night.
I ran out of Macafem about a month ago. Did not have the funds to pay for it till now becuz of the holidays. Have been feeling so tired and anxious. Been getting alot of hot flashes, and way too many mood swings. Can not wait til it arrives. I have been taking this product for 3 years now and love it. it really helps me alot.
I was totally amazed at how my Hot Flashes and Night Sweats were relieved so quickly! I had been on Hormone replacement therapy for 7 years….and within 3 weeks of starting on Macafem, they were nearly all gone! I also noticed my energy "returning". It's nice to know that there is a product that balances my entire system, without adding artificial "hormones"!
Now, I highly recommend Macafem to all my friends having the issues I was dealing with.
Macafem has really helped me. I can sleep through the night with out interruption, hot flashes have stopped and emotions are not roller-coaster. I'm known to be a nice peaceful person so to be moody was strange for me and those who know me. I saw improvement in 4-5 days by taking 1 to 2 pills a day. I placed my second order today .
I gave Macafem a try to help with my menopause symptoms. I was surprised at how much it made my hot flashes much more bearable. I thought I could do without it but I'm ordering my second bottle today. I can't go through the day without my Macafem!
I have been taking macafem for more than a year. I only take 3 tablets a day with breakfast because any taking any more later keeps me awake at night. I get some daytime relief from hot flushes but I suffer at night. I continue to take macafem because it seems to be the only menopause remedy that helps somewhat. I've tried many, many others but they all make me ill. I will continue to take macafem because some relief is better than none at all.
It's working great for me at 1.5 tablets a day! Almost all signs of hot flashes are gone, I have way more energy and I'm not nearly as dizzy. I shared this info with my primary care doc and he gave me the thumbs up on taking it!
It has helped to reduce the hot flashes. I have tried a few different brands and Macafem gives me the best results.
Literally can't live without it. No more hot flashes, moodiness and feeling lousy. Macafem is a Godsend for me.