I am 23 years old (many YEARS away from menopause!) and have 4 kids. After each kid, I could feel that my body/energy/mood were not what it was before having kids and especially since I was having my kids so close together, I knew something needed to change. A neighbor recommended these to me. She says her husband buys them for her every month because she's a beast without them LOL so I decided to give them a try. After 5 days of taking them, I thought "ok yeah I feel better, I think they're probably working" then after 10 days of taking them, holy cow! Something was wrong with me! Why was I so happy? I had so much energy and felt like I hadn't felt for years! (and again I'm not that old) All I can say is for mood/hormone balancing and overall feeling great, macafem works!
So ladies, I was having mood swings, hot flashes/flushes and was angrier than a mama bear being robbed of her cubs. When I wasn't angry I was depressed. My libido was very low if you know what I mean:). Even with all of this, I was not interested in doing synthetic hormones after doing the research. For me the benefits did not out weigh the risks. During my research, I stumbled upon Macafem. I read the reviews yet, I was not convinced until I just could not take it anymore! I decided to give it a try and reserve my review until I was pretty confident in my results.
I am currently ordering my 3rd bottle. I have to say Macafem has been a game changer! As with most medications especially all natural supplements it takes some time for you to see results so the 1st month I really couldn't see any difference and was getting discouraged, but some small still voice told me to stick with it and by the 2nd month the hot flashes/flushes were gone! My other issues have subsided as well. I refuse to be without these pills. Moral of the story…If you are menopausal, please don't delay your body and family will thank you!!! I fully realize everyone is different therefore, will have a different experience, but Macafem is worth trying!
I have been using this product for 5 months now. I started out 3 tablets a day. Now I'm up to 4 and I am amazed how well I feel. I just recently ordered my third order of 3 bottles. I don't have hot flashes.. Rarely do I have night sweats. My periods are very light w/o back aches and abdominal cramps. My mood has been very stable, no more mood swings. I definitely feel better and I am a true believer in this product. Thank you Macafem for helping me get my hormones balanced again. Angie S.
I started taking 3 Macafem every day about 4 weeks ago. I call them my 'happy pills'. They have not only helped me physically, they have also made me a much more content, less anxious, happier person with a lot more energy.
I usually try and take 2 pills with breakfast and 1 pill with lunch, however on busy days, I just take 3 pills at breakfast.
The difference in the way I feel emotionally has been very obvious. The difference in the way I feel physically hasn't been as obvious, however, yesterday afternoon (usually I am very tired in the afternoons), I noticed that I was keen to go out and play soccer with my son. This was the most wonderful feeling!
Thank you Macafem, I will be forever grateful!
I won't go without Macafem!! I had a hysterectomy 6 years ago. Had lots of hormonal issues afterwards and did not want to go on man-made hormones. My sister told me about Macafem. I tried it and love it!! My husband calls them my happy pills!! I am me again, not the, "who are you and what did you do with my wife", grouch I turned into after the surgery. Thank you Macafem for turning my life around!!
Macafem has definitely relieved most — if not all — of the menopause symptoms I started experiencing about 3-4 months after my radical hysterectomy for uterine sarcoma. It helped alleviate hot flashes, made it much easier to sleep and (according to my husband) I haven't had mood swings or anything related to hormones. I even suggested it to a friend who used it for a while then stopped and immediately notice the difference. She's back to using it. I'm currently weaning off of it, so hopefully all is well. Thank you for this product and making things so much better.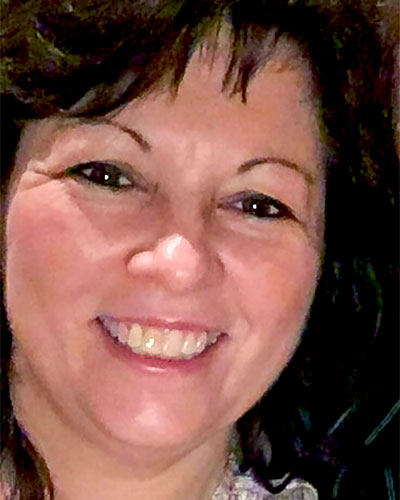 Oh my gosh! (Yes, I'm from Wisconsin!) In 2011, I came across this wonderful product while searching for relief for joint pain. Being 47 years old at the time, I began to also have heavy irregular monthly cycles…perimenopause. I gave this product a try. I also took it to my ob/gyn for approval. He approved and kept the pamphlet!
I am now 53, and I have gone through menopause. This product has truly been a welcome relief for me! With all the hormone changes that go on during this time of my life, I find this product has helped me "be me."
Macafem helps me keep my moods and my libido balanced, while also bringing relief to my joints. While in perimenopause, my cycles became more tolerable while I took Macafem with prescribed progesterone.
During perimenopause, I took 3 – 5 tablets/day, three in the morning, two midday. After menopause, I take 2 -4 tablets/day, two in the morning, sometimes two at midday if I feel I need a boost. I highly recommend Macafem. You'll be glad you gave it a try.
I have been using macafem for little less then a month. And I have noticed the moods are better the menopause weight is slowly creeping off. Just ordered my second bottle.
All I can say is WOW!!! I was very skeptical that something could truly stop my incredible level of hot flashes and mood swings as I had tried a couple of other products that "promised" relief, but I was desperate. Going to the Dr for hormone therapy would be a last resort. So, I read the information for Macafem, and decided that I had to try it. The first week, I noticed no change. By the 2nd week, I noticed my symptoms seemed to be lessening. At the end of week 3, I realized I had gone a couple of days without one hot flash! It has now been 6 weeks, and I feel great – no more crazy mood swings, and truly NO hot flashes! I truly am back to my normal self and feeling great! Thank you for an incredible product that has truly been a blessing in my life!
I tried many brands to relieve my menopause symptoms. After taking Macafem for a month at 5 per day, my symptoms began to fade. I have now adjusted to 3 per day and that seems to be the right amount for me. At this time I am now on my 3rd order and couldn't be happier. My hot flashes have been greatly reduced, my ups and down swings are gone and my libido is better than ever before. The secret is to give it time and find out how much your body needs…
Learning About Macafem
Share Your Macafem Story With Us!
Your Macafem story can give inspiration and hope to others and serve as a reminder that we are in this together!