Love this product. Reordering! Helps with dryness due to hysterectomy, moodiness, weight regulation, etc. I take 2 every morning.
The Macafem has helped tremendously with hot flashes, brain fog, and mood swings. It seems to have stabilized my body chemistry. I notice I have more energy and feel less tired. I take in the morning as directed, and two tablets seems to be a great dose for my body. I told my ob-gyn about it and she's going to try it, as well! It's so much better than HRT, black cohosh, soy products, and many other products I tried out of desperation. I have slow thyroid function and cannot have a lot of soy, so the Macafem has been great; also helps stabilize weight.
I was miserable and had little hope of any relief from all the symptoms of menopause when I stumbled across the Macafem information. After a week of research and consideration I decided "what is there to lose?" I am ecstatic that I took the chance. I can not say enough wonderful things about this product. Hot flashes and night sweats are almost completely gone, have begun to lose weight, energy level has returned, but most important my mood and overall disposition has returned to a positive level. I am amazed and very thankful for this product.
Thank you…..Thank you…….Thank you…….
Significantly helps with mood swings, hot flashes and generalized pains associated with peri-menopause. I generally take 1 to 2 tablets a day…sometimes 3 if needed and my ride through this early menopause has improved!
My daughter had huge mood swings and depression, a week or so before her period. I bought Macafem for myself, but after reading the benefits for PMS, I decided to let her try it. The first month I notice an easier person to live with, and by the second month I did not even know she had already had her period. No moodiness or depression. She calls them her happy pills (I told her not to say that too loud, people might think the wrong thing). So glad we found Macafem!!!!!! peaceful home now!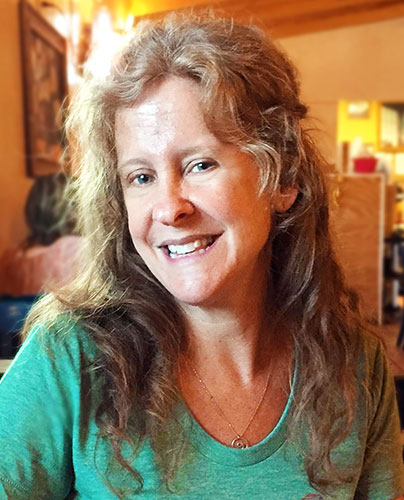 I feel better overall, more positive and less moody. I seem to have more energy and less menopausal symptoms.
I am 23 years old (many YEARS away from menopause!) and have 4 kids. After each kid, I could feel that my body/energy/mood were not what it was before having kids and especially since I was having my kids so close together, I knew something needed to change. A neighbor recommended these to me. She says her husband buys them for her every month because she's a beast without them LOL so I decided to give them a try. After 5 days of taking them, I thought "ok yeah I feel better, I think they're probably working" then after 10 days of taking them, holy cow! Something was wrong with me! Why was I so happy? I had so much energy and felt like I hadn't felt for years! (and again I'm not that old) All I can say is for mood/hormone balancing and overall feeling great, macafem works!
So ladies, I was having mood swings, hot flashes/flushes and was angrier than a mama bear being robbed of her cubs. When I wasn't angry I was depressed. My libido was very low if you know what I mean:). Even with all of this, I was not interested in doing synthetic hormones after doing the research. For me the benefits did not out weigh the risks. During my research, I stumbled upon Macafem. I read the reviews yet, I was not convinced until I just could not take it anymore! I decided to give it a try and reserve my review until I was pretty confident in my results.
I am currently ordering my 3rd bottle. I have to say Macafem has been a game changer! As with most medications especially all natural supplements it takes some time for you to see results so the 1st month I really couldn't see any difference and was getting discouraged, but some small still voice told me to stick with it and by the 2nd month the hot flashes/flushes were gone! My other issues have subsided as well. I refuse to be without these pills. Moral of the story…If you are menopausal, please don't delay your body and family will thank you!!! I fully realize everyone is different therefore, will have a different experience, but Macafem is worth trying!
I have been using this product for 5 months now. I started out 3 tablets a day. Now I'm up to 4 and I am amazed how well I feel. I just recently ordered my third order of 3 bottles. I don't have hot flashes.. Rarely do I have night sweats. My periods are very light w/o back aches and abdominal cramps. My mood has been very stable, no more mood swings. I definitely feel better and I am a true believer in this product. Thank you Macafem for helping me get my hormones balanced again. Angie S.
I started taking 3 Macafem every day about 4 weeks ago. I call them my 'happy pills'. They have not only helped me physically, they have also made me a much more content, less anxious, happier person with a lot more energy.
I usually try and take 2 pills with breakfast and 1 pill with lunch, however on busy days, I just take 3 pills at breakfast.
The difference in the way I feel emotionally has been very obvious. The difference in the way I feel physically hasn't been as obvious, however, yesterday afternoon (usually I am very tired in the afternoons), I noticed that I was keen to go out and play soccer with my son. This was the most wonderful feeling!
Thank you Macafem, I will be forever grateful!
Learning About Macafem
Share Your Macafem Story With Us!
Your Macafem story can give inspiration and hope to others and serve as a reminder that we are in this together!