Macafem has been amazing
I am 66 years old with all the PMS and menopause symptoms and then some weak hot flashes breast tenderness sweating moody burning feeling weight gain bloating etc.
After a week all gone it was a miracle I am now ordering my second bottle of 30 day and will buy forever
Macafem has helped with the hot flashes, mood swings, sleep and foggy mind. Dryness… not so much but all the others is HUGE! I'm on my 3rd re-order of 5. I highly recommend Macafem to those dealing with any of the symptoms of menopause.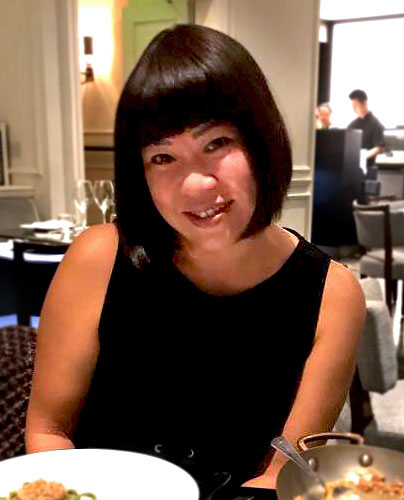 Macafem is brilliant, when I started my menopause my body and my brain was in overdrive and I was in such a shock with the changes in my moods,sweats and the tiredness. I tried lots of other remedies and all failed and I knew I didn't want to go on HRT. My friend bought this for herself but she felt she didn't need it as she was towards the end of her menopause so she told me to try it. Well what did I have to loose, it was there so I gave it a go. Within 2 weeks I felt my mood had changed and the dark cloud wasn't there, then I began to feel more energetic. I still get the odd sweats but I am much better controlled in everything else. So I have to say thank you to macafem it has improved my overall wellbeing.
Macafem has helped with my menapause symtoms.. Keeps nerves calm as well.. I just ordered another bottle after 2 weeks of running out my flashes increased..my my skin started itching again and my nerves are on edge.. This never happens while on macafem..Only reason I gave it 4 stars is because I still flash just not as severe and often
Yes, less and decreased intense hot flashes and more stable moods!
I find Macafem very helpful for hot flashes and mood swings. I like the added benefit of fighting osteoporosis. I have no side effects from Macafem.
This stuff is amazing! I turn 41 in a couple of months and this year I have started have night sweats, moodiness, low libido, and a hot flash here and there. Macafem to the reduce! It has helped with all those things and I'm not even finished with my first bottle. I knew Maca root helped with women's issues so I had been adding some to my smoothies…not the same! I never noticed any improvement just doing that. So glad I found this product!
Macafem has helped balance my mood considerably since I started it. It took longer than I had hoped to work… but I was patient and I'm happy with my results. I wish it did more to help my weight… but I do have more energy, so that's a bonus.
I have my life back for the most part. I am 49 years old. The hot flashes had become disruptive as they were seemingly continuous, day and night. It had been a sudden onset and with a vengeance! I tried some homeopathic remedies and other modes to no avail. I read all the testimonials on this, of which there were so many…however, I really had little expectation. Shipping was prompt. I began taking one per day. I had relief within 5 days. 100 capsules after, I continue to take 1 per day. My menstruation went back to it's "original" schedule, which I am not sure how great that is medically and otherwise, but am happy to be able to function fully again. The symptom of moods, which I didn't realize I had exactly, also leveled out. I have told many women about it just because it has been such a life changer for me. This is the second review of anything, that I have ever submitted, so let that speak for itself!
This has changed my life and made premenopausal symptoms manageable. I have been taking macafem for over a year and I have not had the anxiety, sleepless nights and moods.
Learning About Macafem
Share Your Macafem Story With Us!
Your Macafem story can give inspiration and hope to others and serve as a reminder that we are in this together!